Hits: 4003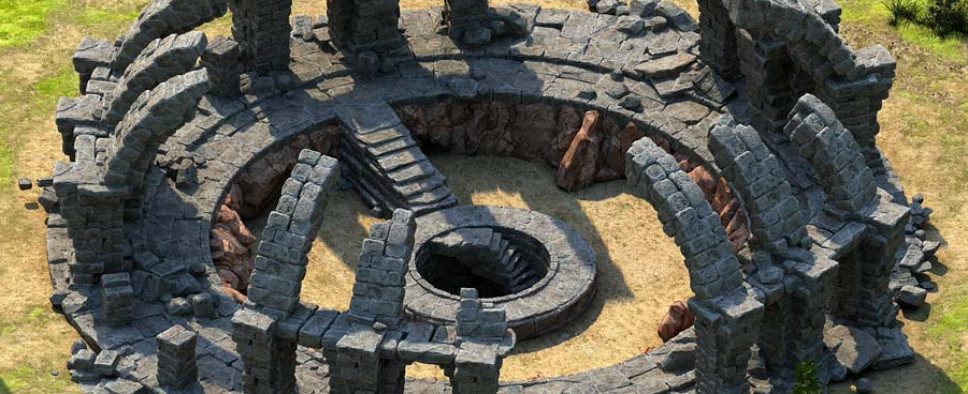 Obsidian Entertainment has released the latest and last backer beta build for Pillars of Eternity, just a little less than a couple of weeks before the release of the game proper. Here's the changelog, which includes mentions of improved pathfinding, ability fixes, new portraits, and more:
Pathfinding should be improved. The characters will clip briefly if their path is blocked and they are not in combat. This should reduce congestion in tight areas.
Many armors, weapons, and character heads have been polished.
Many spell and ability fixes.
Ranger companions should follow the party much better and get stuck less.
Vanity pets now follow the party correctly.
Many save and load issues relating to items have been resolved.
Lots of new portraits have been added. We have also cleaned up some of the previous ones. These aren't all of the portraits that you will get to choose from at launch, but a fair amount.
AoE Spells/Abilities no longer resolve if the caster becomes Paralyzed or knocked Prone.
No cultures gave Constitution or Perception as a bonus. Now Rauatai gives Con and The White that Wends gives Per.
Summoned creatures do now display VFX when they despawn.
Green highlight effect used for active abilities and modals on action bar now fade VFX when paused.
Level-up spell/ability/talent descriptions now adjust AoE range based on Intellect.
Lights in character creation and inventory screens no longer cause bloom and unnatural glare on paperdolls.
Queueing an ability/spell with shift+click no longer sets Shift as a hotkey shortcut for the ability.
Spider Queen in Ogre Cave now follows nearby spiders into combat.
Auto-pause on low Health or Endurance no longer pauses every time damage is taken after falling below 25%.
It is now possible to replace items on Quick Items tab in inventory.
Enemies affected by Charm Beast now change team when they are charmed.
Firebrand sword fire effect is no longer lost quickly.
Difficulty no longer persists between character save files.
Class specific talents are now mentioning accuracy bonuses to weapons.
It is now easier to resize the combat log diagonally from the corner.
Player can no longer dual-wield pistols, wands, rods, and scepters.
Talents that modify abilities should now all function properly.
Two handed style description was modified to make it easier to understand.
Wizard's grimoire should no longer appear in character's offhand while some types of weapons are equipped.
Feral Druids are now dropping all their inventory.
Enabling Fast mode now disables Slow mode (if active) and vice versa.
Wizard's Essential Phantom now works properly.
Now able to inspect spells that are greyed out in a grimoire.
Selection circles and cones can no longer be occluded by particles and 3D objects.
Portrait UI is no longer overlapping in 1920 x 1200 resolution.
The Bloody Slaughter talent now has a description in the Level Up screen.
Passive text in the Combat Log is no longer showing decimal numbers as zero.
Save/Load Menu are now organized by date created, not alphabetical.