Hits: 1718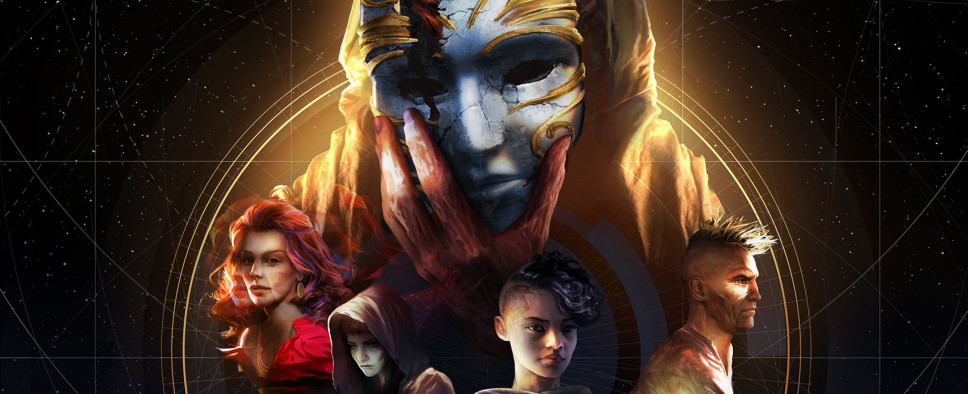 The team at Monte Cook Games sent over a press release yesterday pointing us at their recently launched Kickstarter campaign for a Numenera Boxed Set, so if you're up for some background reading before Torment: Tides of Numenera is released next year, this is the all-in-one package that'll get you what you need. Here's the full press release for your perusal:
A couple of weeks ago, Monte and Shanna were guests at the Lucca Comics & Games Festival in Lucca, Italy. They were there to help our Italian translator launch their version of Numenera. It was a huge success.

It was also a boxed set. Our Italian licensee had decided that a boxed set would do better in their marketplace than a single hardcover book. Boxed RPGs are a tough sell in the US retail market, so we'd never really considered going that route. But we loved the Italian version-so much that we started planning an English language Numenera boxed set right away. And thus the Exclusive Numenera Boxed Set Edition was born!

This isn't a new edition of Numenera-just a new format that's attractive and handy. (Although we are looking at adding some really cool bits and pieces that take maximum advantage of the boxed format.) Since we aren't writing or revising very much, we figured, "Why wait?" So we're jumping right in with a Kickstarter campaign.

We're offering the Exclusive Numenera Boxed Set Edition in three versions:
'¢ If you already own Numenera and just want a cool box to store you gaming stuff in, you can get that at the JUST THE BOX backer level.
'¢ If you're new to Numenera, or could use a second copy, the STRONGBOX backer level contains all the game and setting content from the corebook, but broken out into four handy softcover books. It also has character sheets, a poster map, and a character creation handout.
'¢ But of course, a boxed set could be so much more! So we're also offering the RELIQUARY backer level. You'll get everything the STRONGBOX backer gets, but we're upgrading the content with a pad of character sheets (instead of just a few), an XP Deck, an art print autographed by Monte and Shanna, and a cloth version of the poster map. Plus any stretch goals along the way (and we have LOTS of great ideas for making this the ultimate Numenera experience in a single box!).
'¢ There's a fourth backer level: NUMENERA SUPERFAN. The SUPERFAN backer levels for The Strange's Kickstarter campaign were really popular, and turned out to be a great deal for those backers. So we're offering a level that gets you the RELIQUARY boxed set, plus a subscription to over a year's worth of Numenera releases-so you know you'll continue to get great new stuff to stick in your box!

Oh, and one more thing: Because we're heading into the holiday season, and "box" just seems to suggest "present," we're making it especially easy to give or get this as a gift.

This is an exclusive item-we're printing these boxed sets to order, and after the Kickstarter campaign is over they won't be available anywhere else. (Well, it's always smart to print a few extras, in case some get lost in shipping or damaged or whatever-so if there are any left over, we might take them to Gen Con or put them in our web store. But it won't be a normal part of our lineup, and leftover quantities will be very limited.)

The Kickstarter campaign runs for three weeks only, so if this sounds as cool to you as it does to us, check out the Exclusive Numenera Boxed Set Kickstarter and pledge today!

We wish you all the best from Monte Cook Games!