Hits: 3257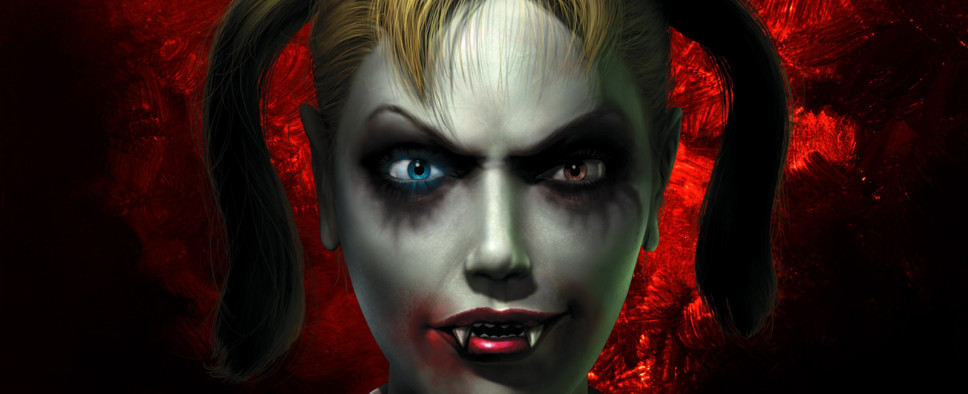 Cara Ellison has published a second part of her Vampire: The Masquerade - Bloodlines sex-focused retrospective on Rock, Paper, Shotgun, and this time focuses entirely on Jeanette and Therese's story. I probably don't need to say this, but just to err on the side of caution, the article does indeed contain pretty big spoilers for one of the game's storylines:
Well, Therese is holding a gun. And she is arguing with herself. Well, she's arguing with Jeanette. Who is Therese. They are the same person.

As you try to placate '˜both' personalities through wild stabs at conversation options, what is revealed is that Therese/Jeanette's father ritually sexually abused her, until one day Jeanette snapped and blasted his head off with a shotgun. You can't ascertain which part of this ordeal created the split personality: the prim, .ood', businesswoman Therese, and the rebellious sexual predator Jeanette.

The painting looms huge over the room, even more horrible than before. I eventually figure if I encourage Therese, Jeanette might rebel and take over. It happens: Jeanette wins out, Therese is extinguished. Jeanette seems distraught and exhausted, but at least, I think, she is alive.

There are themes here that I missed the first time round.

Father figures are terrifying, awful in this game. The Ocean House Hotel's abusive spirit is that of a jealous father and husband, and Jeanette also realised that her father was sexually abusing '˜Therese', her other side, and it was Jeanette who was eventually strong enough to end it.

What is also interesting is that Therese was the .ood' one, the one that '˜obeyed', the one that when she did what she was told, she became a high-powered businesswoman. Therese's obedience and correspondence with society's awful demands largely gave her prosperity, whilst the only reason we suppose she could leave the abuse of her father is down to the rebellion of her '˜sister' personality, Jeanette. Jeanette is a symbol of disobedience: she fucks who she likes and her '˜sister' constantly slut shamed her, she dresses provocatively, her eye makeup is smudged and I-don't-give-a-fuck dramatic. She's the goth Britney Spears to Therese's pant suits.

The question is raised here: is obeying the establishment, and corresponding to its demands, more costly than rebelling against it for women? Is becoming successful in capitalist terms worth the destruction of the self? The eroding of personal freedoms? Therese is the Madonna, the .ood woman', and Jeanette is the whore, but both seem to come at a cost.