Hits: 1231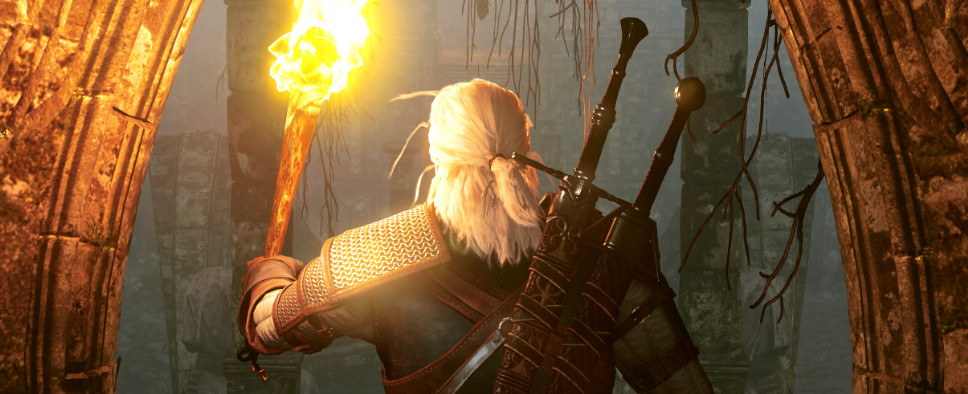 Eurogamer has published Digital Foundry's analysis of the Xbox One build of The Witcher 3: Wild Hunt showed at E3, which includes several snippets from developers. They seem optimistic on the final results on all platforms, and have high praise for the technical make-up of the game based on what they've seen so far:
With The Witcher 3, we're in next-gen territory. Having analysed the console gameplay shown at Microsoft's E3 2014 conference, it's clear the Xbox One version is set to fall much closer to the PC experience. Opening with a Griffin hunt that has Geralt charging through the No Man's Land marshes, we're shown the REDengine 3's open-world design at play with little compromise. Likewise for the PC build shown behind-doors, a longer journey starting at Novigrad city, during which our hero searches for an ashen-haired girl. There are no scripted boss encounters in either, nor chapter divisions or loading screens; instead we get a seamless field to explore, with the city of Novigrad serving as a sprawling central hub.

Michał Krzemiński, senior art producer on the game, confirms Sony and Microsoft's new platforms are set to carry the same core experience as PC. "Super-powerful PCs will be able to achieve higher resolutions, and they might run the game a bit faster," he explains, "but the plan is to make the experience the same for all gamers and treat everyone equally."

The world design is intended to be consistent across all platforms, then, with no radical abstractions in the vein of The Witcher 2's console outing, with its altered lighting model and re-designed shaders. But speaking with executive producer John Mamais earlier at E3, an ultra setting is still on the cards for PC owners, which should embellish the game in subtle ways over the high grade settings intended for Xbox One and PS4. Among the tweaks cited here include improved tessellation, physics, extra post-processing effects and more realistic fur for the game's creatures.

...

Our outlook on The Witcher 3 so far is hugely positive, then. With a non-linear approach to questing and no loading screens to speak of, the world streaming aspect of REDengine 3 is already tightly optimised on Xbox One at 900p - a point which bodes well for the PS4 version. The PC version may be set for a few extra visual tricks come the 24th February 2015 release, and we're intrigued to see whether CD Projekt RED can indeed deliver on its promise to treat all players equally, handing in an equivalent slice of gameplay to all platforms.