Hits: 968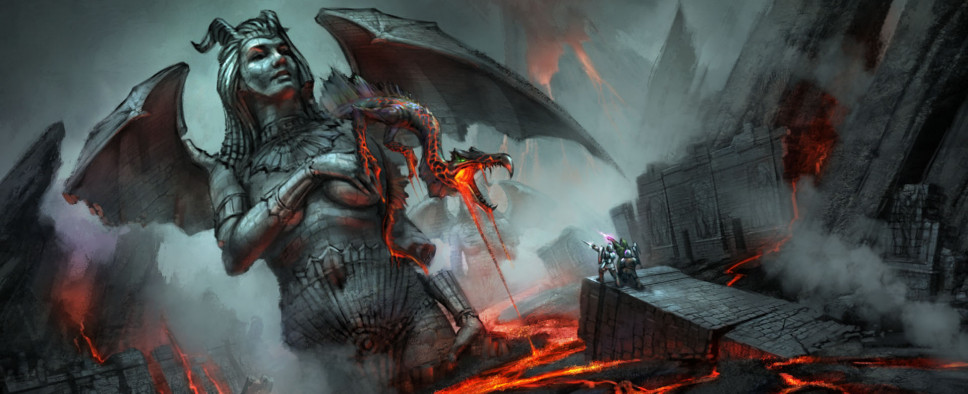 As next Monday is the first anniversary of the end of Shroud of the Avatar's Kickstarter campaign, the Portalarium team has sent us a press release to both celebrate it and, understandably, brag about the fact that the game's post-Kickstarter funding continued to raise a significant amount of money, bringing the sum of all crowdfunding sources to $3.7 million. Not quite a Star Citizen success, but very impressive nonetheless:
Fantasy role-playing game from Richard Garriott at $3.7 million in crowd funding and growing; Promotions close on Monday ending a week of celebrations

AUSTIN, Texas, April 3, 2014 Monday, April 7 marks the one year anniversary when Portalarium® ended the successful Kickstarter campaign for Shroud of the Avatarâ"¢ and began development on Richard Garriott's next epic fantasy role-playing game. Since that day in 2013 when the initial Kickstarter campaign helped raise a total of slightly more than $2 million, the crowd funding effort has continued and today has surpassed the $3.7 million mark in total funds.

(Wow, what an amazing community we have,) said Portalarium Creative Director, Richard Garriott. (In March of last year, when we announced a one million dollar Kickstarter, we could only hope that fans of our past work would want to join us in the mission to rekindle games like we had made with the Ultima series including Ultima Online. We were incredibly pleased to reach two million dollars during the 30 days of the initial campaign. Then starting just the second month after the Kickstarter close, players have continued to join us in ever greater numbers and at faster and faster rates month to month. As crowd funding pledges continue to increase, we are able to grow our team and deliver more game content and features to the community.

(Portalarium is deeply grateful to be working with and for, such an amazing community of gamers / explorers of what can be done in games.)

In celebration of Shroud of the Avatar's one year milestone, Portalarium is rolling out several promotions including a final chance for new backers and current backers to purchase, upgrade and/or gift founder level pledges. These contain all the original founder rewards and upgrades and can be made at the original Kickstarter prices. After April 7, those prices will increase to Benefactor prices and new Founder level pledges will be closed.

Other promotions/special events planned for the days leading up to and including April 7 are:



Daily one hour developer hangouts that take a closer look at the game's development
A final 12 hour live stream marathon from noon-midnight on April 7 that will include special guests and announcements
Special backer access to Release 4 from morning to midnight on April 7
Prize giveaways throughout the week

April 7 drawing for one Alienware gaming laptop
April 7th Drawing for one trip to Austin, Texas for a tour of the Portalarium studios and some design brainstorming with the Shroud of the Avatar dev team (flight & one night hotel expenses covered)
Founder Adventure Pledges given away during each daily hangout
Weekend Access Passes to Release 5 given away during each daily hangout

Alienware promotions

For the next three weeks, Alienware is sponsoring 250 weekend access keys to Shroud of the Avatar Early Release 5 later this month. The keys are available through the Alienware Arena Shroud of the Avatar Group. You can learn more about the giveaways here.
Alienware is also sponsoring $20 pledge upgrade coupons to members of the Alienware Arena community. The coupons are good for new backers or current backers looking to upgrade their accounts. More on the coupon promotion can be found here.



Shroud of the Avatar is a multiplayer fantasy RPG for the PC that is the spiritual successor to Richard Garriott's previous works in the genre. It is expected to launch at the end of 2014. It is a crowd funded and crowd sourced game built in Unity that has raised more than $3.7 million from backers to date. For more information on the game and to become a backer of the project, go to www.ShroudoftheAvatar.com.