Hits: 1150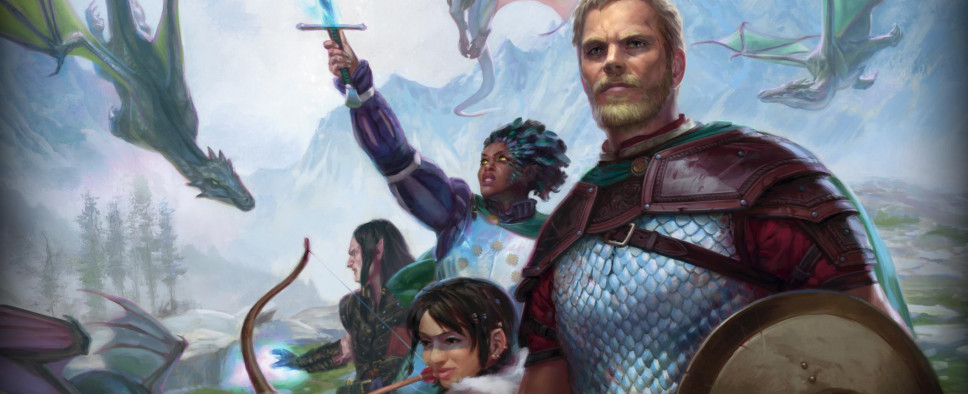 Obsidian Entertainment's highly ambitious, Kickstarter-funded RPG has an official title and a management portal for those of us who backed it, all of which is explained in much greater detail in this sixty-ninth post-funding update to hit the game's official forums. There are also a handful of new interviews outside of our own, so it's well worth your time to dig into this particular update:
The pledge management page is your first stop in collecting rewards. On this page you can do the following:

- Review any pledges linked to your account's email address.

Under the Your Pledges section we will list all of the pledges that are linked to the email address you have listed in your account. You can review these pledges and make sure that everything is correct.

- Link an additional email address to your account.

You may have multiple pledges from multiple email addresses that you would like to associate with your account. By clicking the link in the Your Pledges section you can enter in another email address to link to your account. You will then be sent a confirmation email to the address provided. Once confirmed, any pledges linked to that email address will be shown under the Your Pledges section.

- Confirm what pledges should be used for.

If you have pledged an amount equal to your selected tier on Kickstarter or PayPal the Backer Portal will automatically figure out what your pledge should be used for. On the other hand if you pledged an amount different than your selected tier level you will need to specify what the additional money or pledges were intended for. This can be anything from an add-on, to shipping, to a donation. If you need help you can select the option for Obsidian to contact you. We will contact you as soon as possible and get everything squared away. Keep in mind that if you choose for an Obsidian employee to contact you, your account will be locked until a representative has helped you. This is to prevent any incorrect selections.

...

That's not all. We also have a plethora of new interviews with members of the Pillars of Eternity team. Check them out below.

GameBanshee Interview
Eurogamer Article
PC World Summary Article
PC World Interview
Rock, Paper, Shotgun Interview
VGS - AM 640 Interview (YouTube version here)

That's it for the update. The Pillars of Eternity team and the whole Obsidian crew would like to thank you for all of your support and help in creating the game over this past year. You can't imagine how rewarding it is to get to work on this game with all of our Backers. Here's to another great year!