Hits: 1262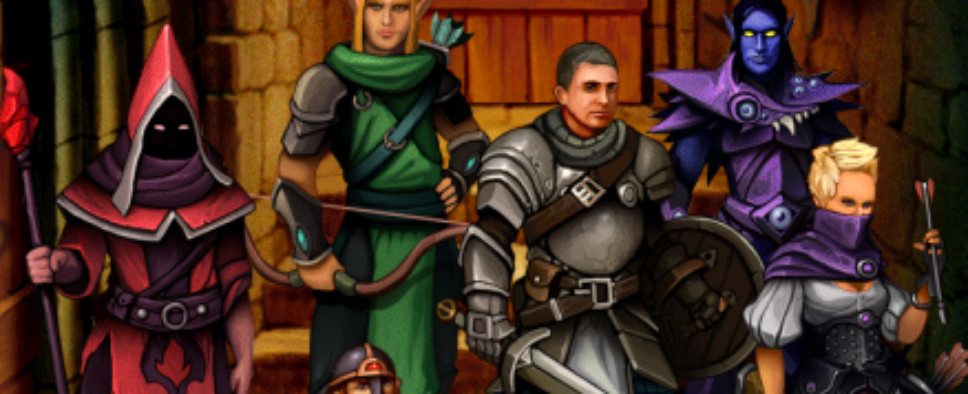 issue an early patch for the CRPG and work on bringing us a manual while distributing keys to contributors. He has also revealed that the game is "selling like crazy" since its launch a few days ago, which is great to hear considering how much time the guy has put into it over the last two decades. Believe in Cleve:
There are other things you can do with a super powered atomic brain nearly 6 full derivatives greater than the intellectual distance between the ordinary man and Koko the Sign Language Gorilla.

An ordinary man might be delirious and babbling after 72 hours without sleep, these bug reports forced me to bring on another 0.002% of my brain capacity to solve them with a few keystrokes and upload a new binary to Steam.

1. Bug encountered clicking GPC portraits on some machines
2. Bug encountered when modifying "SCALE" setting
3. Bug encountered with music volumes (this may or may not be fixed)

If you have a savegame going and you don't want to uninstall your current game, you can just delete your "game.cfg" file in your Steam common folder if you can find it.

...

Everybody who has played it has known they are on the verge of discovering something really amazing. A lack of understanding of the user interface and game mechanics has not prevented the majority of players from concluding they may be looking at one of the best computer roleplaying games ever written. The smartest ones intuit it, they don't need a press rep to give them a bag of promotional goodies for them to guess it.

For this reason, the manual is a priority this weekend and it will be released as a prototype early next week.

Initial reports of bugs in the display (mostly due to resolutions and display modes that did not exist only a few years ago) were fixed shortly after the game went live. There were other problems with 64 bit machines that were also solved in less than 120 minutes after they were reported.

This did not stop a vocal, dedicated group of politically motivated activists from deliberately purchasing the game solely to give it a bad review and then get a refund. They were trying to stop a tsunami by body surfing the edge of it. That attempt has already tanked. The incline is so suffused in Grimoire it is only a matter of time before their slander of the game is washed away by the sheer volume of people discovering how rich it is.

As the author, I know what people have not discovered yet. They are on the tip of an iceberg and Grimoire runs into deep, deep waters. The density they see now is only a fraction of what they are going to find as they push further into the game. A play of only a few hours will not even break the surface. The familiar area of the original demo, the Avian Mountains, is now only a single drop of rain in a cyclone compared to how much they will discover when they leave this area.