Hits: 1094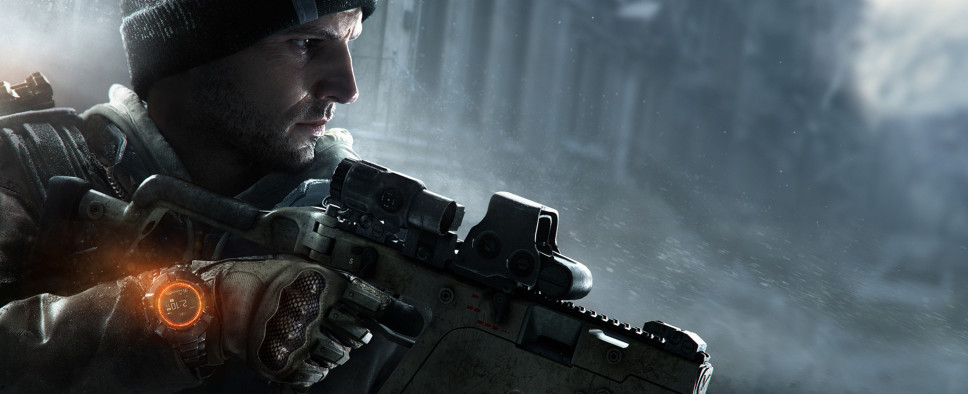 Now that The Division has had a good couple of weeks to sink in and a wide range of websites are finally able to offer up their critiques, it's time for another review round-up.

IGN gives it a 6.7/10:
There's definitely some decent meat to chew on in The Division, but it's usually surrounded by too much gristle to enjoy it for long. Both in combat and out, there are some clearly good ideas, especially the tense and dangerous Dark Zone. But they're not spread evenly or interwoven cleanly enough to form a cohesive, consistently enjoyable loop. Ultimately, The Division's overly busy, conflicted design philosophies drown its best ingredients in a bland slurry that never quite comes together into a cohesive dish.

Kotaku doesn't score it:
Given how effortlessly our imaginations float beyond the stern ramparts of Mr. Clancy's literary world, it's hard not to wish this finely honed contraption could be granted the lightness of spirit it needs to truly thrive. Given how expertly much of The Division has been assembled, it's hard not to hope that such a wonder might still come to pass.

Polygon gives it a 7/10:
Many games trying to mix MMO systems with combat-oriented design get mired in a constant number chase that makes enemies feel like too much of a damage investment, rather than satisfying challenges to overcome. But The Division gets shooting and encounters right in ways plenty of other games have tried and failed, building a basis for a truly social tactical shooter.

PC Gamer gives it a 68/100:
The RPG-ness of The Division is no more sacred than that of Cookie Clicker's. Numbers spill out, you collect resources, loot, and make the numbers spill out faster the RPG components are there for the sake of kill efficiency, increased by little more than a restricted nibbling at The Division's gristle, a rubbery, tasteless collection of repetitive side missions and heavy health bars. Beneath all the excess is a challenging and strategic eight hour co-op cover shooter that deserves an audience, but it's occluded by a thick, noxious loot haze.

Rock, Paper, Shotgun doesn't score it:
And yet, there is something about it all that I appreciate. Maybe because it looks stunning and I'm a sucker for the apocalypse. Maybe I am a simple human and the psychological tricks of the MMO-shooter hybrid have just done their job. If the DLC (when it finally arrives for us PC folk) gives the side missions more flavour and spices up the Dark Zone, I will very likely return and grind a little more. Until that time, I may step back from it sooner than the developers may have hoped. I feel like, as much as I'm enjoying it, the side missions and gun farming only has a limited appeal once the story missions are over. And my stomach churns to think of making my way to the level cap just for the sake of ultimate completion. At level 26, I'm enjoying The Division. At level 30, I'm worried it'll get repetitive.
GameRevolution gives it a 3.5/5:
They say to avoid the pitfalls of the future, we must look to the past. At the very least for Ubisoft, this mantra could have been thought of a lot more in creating The Division. Like BioWare and Rockstar Games, the French-Canadian publisher has proved time and time again that they are near unbeatable when it comes to hatching up brilliant new IPs. Sadly, they are just as frustrating in what exactly these grand idea games add up to. Watch Dogs, Assassin's Creed, and now The Division are all the kinds of worlds I love to lose myself in. But I think we're at impasse. Entertainment is ever evolving, and that goes double for videogames. It's just not enough to make a game that is big and richly-detailed, only to then tie down players by saying (look at all this, but seriously just do this. pew pew pew!)

Giant Bomb gives it a 4/5:
It's a shame that more attention wasn't paid to The Division's story. The side missions didn't need to be as repetitive as they are, and that's disappointing. But there's a real foundation here that makes this worth paying some attention to, provided you don't intend to just shoot your way through the missions by yourself. As a solo game, The Division gets quite boring, and trying to marathon your way through all the side stuff you'll need to do to unlock every upgrade feels more like a chore than a thrilling video game. But enough of the different components work well enough to make for a good start. At times I had my doubts, but I came out of this one wanting to see at least the first couple of planned updates and ready to play more, when it's available.

Eurogamer gives it a "Recommended" score:
What is The Division, then? It's a vast, scrappy yet endearingly ambitious adventure that, for the most part, delivers on its promise. It's a city still under construction, too - we're yet to see the first Incursion, The Division's take on raids, that's coming in a free update next month - though in the early days Ubisoft Massive has shown a willingness and ability to act quickly upon issues and player complaints that others would do well to learn from. Not that a major overhaul is needed. The Division is a fascinating hybrid, a game that's smart and stupid in equal measure but one that's rarely anything less than enjoyable.

PC Invasion gives it a 6/10:
The Division never really manages to reconcile the differences between its super-serious, speculative virus fiction and the thoroughly videogame antics of murdering a man named Bullet King over and over again in the name of farming currency and materials, but for those hooked on the latter this probably won't register as a concern. It's a game, appropriately, of divides, between solo and social, narrative and numbers, themes and mechanics. The former aspects are weaker in every case, but the latter, while often flawed and repetitive, are where the title should continue to infectiously thrive.

Destructoid gives it a 6.5/10:
The Division is more fun with friends, but let's face it, what game isn't? After my group logged off and I was left alone in the world, the veneer started to wear off, and I was left facing the blemishes all on my own. The long-term plan is to pump out more content. I'm unsure of its efficacy but for now there's more than enough there, especially with the organic PVP.

Push Square gives it an 8/10:
Any enjoyment to be found in The Division could easily have been smothered by its tremendously dull side content. Fortunately, it's saved from some all too familiar open world bloat by not only the high stake thrills of the Dark Zone but its top notch story missions. When added to a wealth of other positives like its loot system and detailed open world this entertaining action RPG manages to muster more than enough antibodies to overcome what thankfully turns out to be a mild case of the Ubisofts.

TrustedReviews gives it a 4/5:
s with Destiny, it won't be for everyone. While it has a more immediate and coherent storyline and setting, there's still a lot of repetition and grind, plus the different systems and mechanics won't be obvious for the first few hours. There's a weird and ugly dissonance between the realism of the setting and your foes' inhuman capacity for taking damage, and the AI varies between brilliant and barmy. It also remains to be seen whether The Division will have Destiny's long-term appeal.

BitGamer doesn't score it:
Sadly, the Dark Zone's dastardly delights equally highlight how comparatively shallow the other side of The Division is. The theme-park MMO structure that comprises the game's meat simply isn't that well suited to its disaster-movie setting. What deserves to be a dynamic, tactically thrilling experience is held back by hamster-wheel game design whose only long-term mode of engagement is to occasionally spit out a new gun. The Division could have been DayZ's daddy. Instead it's ended up Destiny's child, and is undoubtedly worse off for it.

PlayStation LifeStyle gives it an 8.5/10:
The Division is something special that's never really been done before in games, and while I don't expect perfection from such a bold experiment, I'm impressed with what they have been able to pull off so far. We're just one week post-pandemic. Imagine what's in store for us going forward.

And Paste Magazine gives it a 6.0/10:
Every work is entitled to express its own worldview, but the value of one as profoundly distrustful as The Division's is questionable. In an era when such cynicism colors our collective culture and political processes, influencing popular views on issues ranging from immigration to international relations, indulging in a fantasy so ready to justify our paranoia can be hard to swallow.