Hits: 1981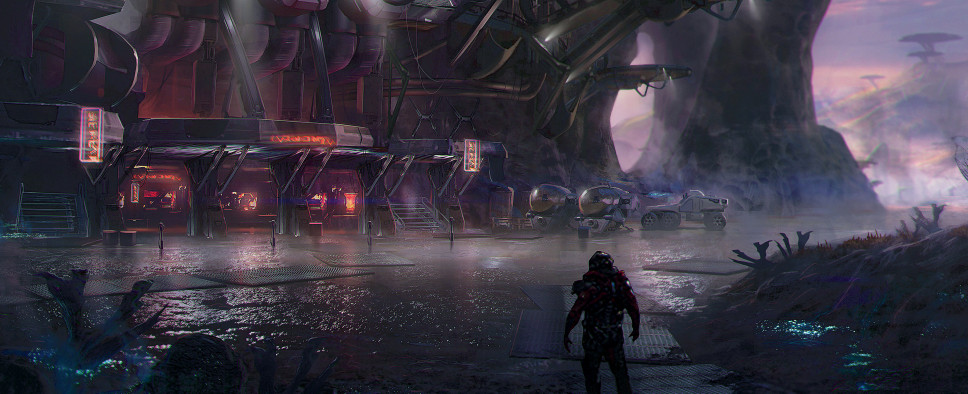 Citing unnamed sources close to the company, Kotaku claims that BioWare's Montreal branch, responsible for Mass Effect: Andromeda, has been turned into a support studio. This puts the Mass Effect franchise on hold for the time being, while the rest of BioWare works on their new IP. An excerpt:
In the wake of BioWare's polarizing Mass Effect: Andromeda, fans have wondered where the lauded sci-fi series will go next. The answer, according to people familiar with the studio, is nowhere—at least for the time being. BioWare has put Mass Effect on hiatus and turned Andromeda's developer, BioWare Montreal, into a support studio, according to four sources close to the company.

That doesn't mean there will never be another Mass Effect game, of course. It's unlikely that BioWare will kill the popular sci-fi franchise. But BioWare is letting Mass Effect sit for a while rather than putting staff on Andromeda's follow-up right away, those sources said.

Last month, a number of BioWare Montreal employees were transferred to the studio EA Motive, also based in Montreal, to work on Star Wars Battlefront II. Those remaining at BioWare Montreal will help support BioWare's other games including the new intellectual property, code-named Dylan, which we expect the company to announce at E3. BioWare Montreal will also continue to patch and support Andromeda's multiplayer.

BioWare's main studio in Edmonton is heading up Dylan, while BioWare's other studio, in Austin, is also helping out with that game.
And in related news, the release date for this new IP, according to GameIndustry.biz, has been pushed back, into the fiscal year 2019:
During the earnings call today, EA CEO Andrew Wilson noted that BioWare's brand-new, as yet unannounced IP, has been moved into Fiscal 2019, meaning April 2018 at the earliest. The game was originally slated to be out by the end of the current fiscal year. Wilson said the game is very much built around live services and is coming along well. Some reports have noted that the new IP is similar to Destiny and The Division. Later in the investor Q&A, Wilson stressed that EA is "very happy with BioWare" despite review scores being lower for Andromeda than they hoped. The new IP delay shouldn't be seen as a sign of quality, he noted.