Hits: 915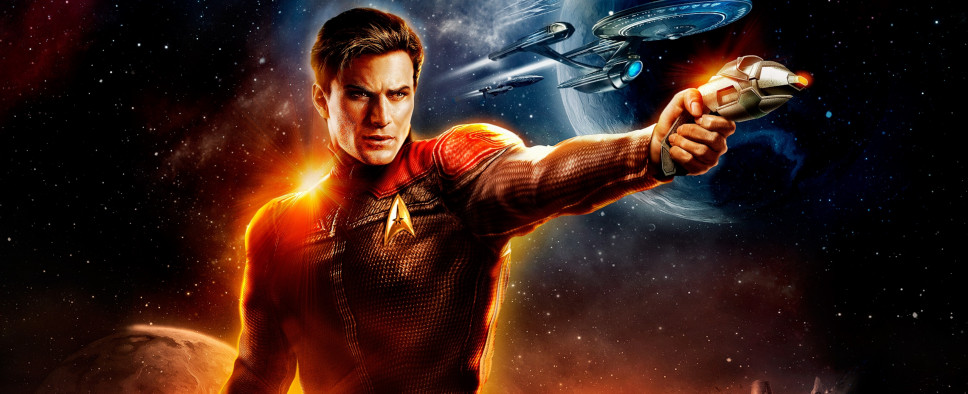 The omnipotent trickster Q has opened up his Winter Wonderland in Star Trek Online, offering players a chance to test their mettle against the dreaded Kramp'lhri, a cross between Krampus and a Klingon demon, and participate in a variety of festive events from December 7th to January 18th. The rewards include a pet Kramp'lhri, new outfits, new weapons, and even a starship. Here are a few paragraphs about the event:
Come celebrate your winter holiday with Q in his magical wonderland - for the first time, the same Winter Event will be launching on the same day on all three platforms! From December 7th at 8am PT to January 18th at 10am PT, return to Q's Winter Wonderland!

This year, the almighty Q drew inspiration from ancient Earth folklore originating from a continent called "Europe." In said folklore, a half-goat, half-demon figure would punish the naughty. He carried a bundle of birch branches to swat children with, as well a sack on his back reserved for those especially deserving of severe punishment and torture. His counterpart, "Saint Nicholas" would reward good children with sweets and presents, but this figure would give out coal. Naughty children whispered his name in fear... the Krampus!

That was a good start for Q, but the legend needed to be a little more dangerous. It had to scare children throughout the galaxy, not just Earth. After some consideration, he created the perfect holiday terror, a fusion of the Krampus and the demons of the Klingon Empire. He created… the KRAMP'IHRI.

The Kramp'lhri can appear randomly throughout Q's Winter Wonderland. A fan girl, the Kramp'lhri Watcher, lurks in the pavilion and tracks his movements. She will announce when the object of her idolization is near. Eager to see mortals pit themselves against the dark master, she can happily teleport you into the Kramp'lhri's projected path.

Once the Kramp'lhri arrives with his loyal minions, stay out of range of his switch! If you anger him, he'll try to kidnap you as well. Despite the risk, you must fight him, for as he weakens, he'll lose his hold on the presents he's stolen. Open those for a chance to find ornaments or free kidnapped Gingerbread folks.

Just when you think you've defeated the Kramp'lhri, he'll turn into a cloud of coal and smoke and try to run to another spot in Winter Wonderland. FOLLOW HIM! Don't let up on your attacks! The more times you can defeat him in the few minutes he's active, the better your rewards will be. Perhaps you can even tame him and get him as a pet!

Are you ready to face Q's newest challenge? Will you survive long enough to free kidnapped gingerbread folks? And who will be the true master of the Black Nanopulse Mek'leth? Are you ready to take on...

THE KRAMP'IHRI?!
And the notes for the patch that introduced it:
Winter Event:

Q has returned to begin this year's Winter Event!
Fight the Kramp'lhri as he terrorizes Winter Event celebrators throughout the zone!
Go to the Winter Vendor and check out this year's new items!
For more information, please visit our Winter Event blogs at: https://www.arcgames.com/en/games/star-trek-online/news/detail/10731454-q%27s-winter-wonderland-face-the-kramp%27ihri%21 and https://www.arcgames.com/en/games/star-trek-online/news/detail/10737984-2017-winter-event-rewards%21

General:

Foundry functions are once again available.
Resolved an issue that was causing a crash in Demo Record.

Queue UI Updates:

Double-clicking a queue now automatically queues the player.
After a player queues for a match, then closes the window, re-opens the window to queue for more, the original queue will no longer be dropped.

This issue resulted in players unknowingly being dropped from queues.

Made the alert notifications more clearly describe what information it's conveying.
The "Selected" filter tab is now called "Queued".
The "Only Selected Skill" button is now called "Only Selected Difficulty".

Added Weekend events to the calendar for December-January.

Systems:

Resolved an issue that allowed the Experimental Flak Shot Artillery to target cloaked enemies.
Resolved an issue that prevented several ships from being able to activate Subspace Interception. 
Resolved stacking and description issues with the Shield Overload Starship Trait.
Updated Tractor Beam Mines to claim that they tractor things and not chase things.
The Introspection Personal Trait now only plays FX while in combat. 
Resolved an issue where the Turtle Starship Trait would activate at full throttle.
Resolved an issue that allowed Emitter Synergy to activate twice on some abilities.
Resolved an issue that prevented the Staff of Landru and Soothing Pheromones kit modules from being treated as control kit modules in some cases.
Resolved an issue that prevented Automated Adrenal Hypo from being treated as a heal.
The Automated Adrenal Hypo Kit Module's minimum cooldown is now 45 seconds.
Resolved an issue that caused several abilities to display incorrectly, such as the Pulse Phaser proc buff and debuff icons.
Resolved an issue where tooltips were showing durations for powers and buffs that are always on.
Resolved an issue where some 23rd Century items were not labeled that they were from the 23rd Century.
Fixed an issue that made the 2016 Starbase Winter Ornament not appear for Fleets that had completed the project for it. It can now be selected from the console that controls which Ornament is displayed.

Known Issues:

The new Black Mek'leth from the Winter Event may be invisible on low graphics settings.
Obtaining the Breen Plesh Tral Heavy Raider (T6) does not currently unlock the ability to purchase Breen Plesh Brek Raider hangar pets, for use on Breen ships with hangar bays.