Hits: 1222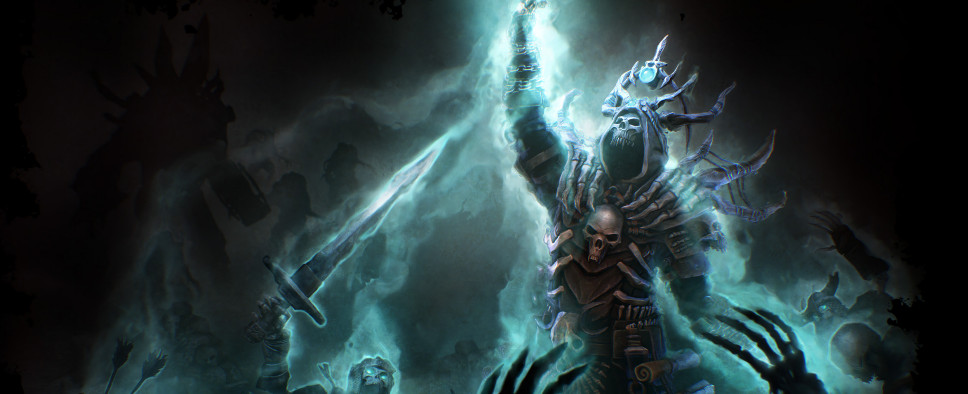 The title of the upcoming expansion for Grim Dawn, Ashes of Malmouth, has recently been unveiled, and the latest Grim Misadventure development update talks about its namesake, the fallen city of Malmouth. We learn that it used to be a thriving center of industry with three distinct districts, and as such can infer some things about the expansion's setting and areas:
Welcome back to Grim Misadventures. In case you haven't been keeping up with the news, today's title has an important meaning because…it so happens to be the title of our fast approaching expansion for Grim Dawn!

As the title suggests, you will be visiting a place we've hinted about in Grim Dawn lore throughout the game, the fallen city of Malmouth.

Once a thriving center of industry in Cairn, Malmouth was one of the first cities to tragically fall during the Grim Dawn. Political intrigue was par for the course in a city that generated vast wealth for the empire, but the game changed with the arrival of an unassuming physician from the capital, Erulan. The physician, named Theodin Marcell, was the catalyst that brought about the city's destruction.

Malmouth was divided into three distinct districts: The Candle District, where most of the poor found themselves crammed into densely packed dilapidated structures. Here the vast wealth of the city was but a dream. Nearby, the Steelcap District was the center of industry. Lined with factories, warehouses and the very docks that became the heart of Malmouth's economy, the Steelcap District was the prize to be conquered for every power hungry noble. Lastly, Crown Hill housed the nobility, the city council and offices of governance. This was where the hammer fell and Malmouth's fate was sealed.

Inquisitor Creed and the Legion had believed Malmouth to be a lost cause, completely overrun by the enemy and devoid of survivors, but circumstances are about to change. You will have to find out for yourself when the expansion is released later this year.