Hits: 341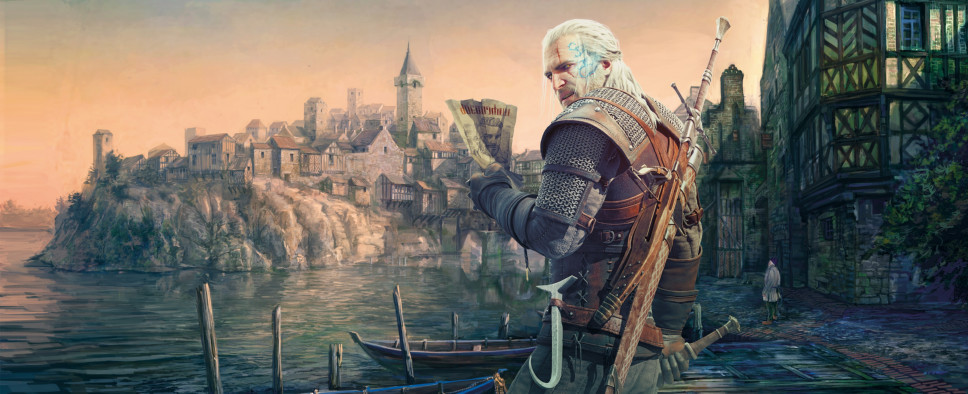 Earlier this year we learned that the complete edition of CD Projekt's highly acclaimed open world action-RPG The Witcher 3: Wild Hunt was heading to Nintendo Switch. And now we know that the game will be arriving at its handheld destination on October 15, 2019. Here's a quick trailer to let you know what to expect:
And here's lengthy developer-narrated gameplay overview video:
And if you're curious about The Witcher 3's Switch performance, you might be interested in this IGN impressions article. An excerpt:
Still, for its few faults, the fact that they've managed to get The Witcher 3 up and running on the Switch's hardware is an impressive feat. While I doubt that it will be the best way to experience CDPR's fantasy epic, it's another option for those who haven't been able to yet, or who want to run through it again but don't have access to a more powerful console or PC - both of which are good in my book.
Eurogamer also shares their impressions:
And yet, when playing the game in handheld form at least, everything gels - this is The Witcher 3 on Switch and by and large, it works. Performance in handheld mode seems to sit in the 20-30fps range, depending on the complexity of the content. Interestingly, CDPR's supplied dock mode capture is mostly locked at 30fps - so perhaps the extra GPU clocks make a real difference there, or else the short clips chosen are curated to show the game running at its best. Beyond the obvious changes, the other nips and tucks - specifically on draw distance - are intelligently handled. There are some nice surprises too: NPC count in Novigrad is unchanged from PlayStation 4, but draw-in thresholds are reduced, while half-rate animations are used further back into the distance.
As well as a tech interview with CD Projekt's senior producer Piotr Chrzanowski. A few sample questions:
Digital Foundry: How long did this take to develop?

Piotr Chrzanowski: Over a year now. Well it depends on whether you want to add the business stuff, but then I would say it's around 12 months at this point.

Digital Foundry: How did the first attempts at getting Witcher 3 running Switch pan out?

Piotr Chrzanowski: We had the project set up in a very clear [direction]. We wanted to achieve each stage that was planned - what was aimed at. Of course one of the first things was to make sure that engine would actually run on the Switch. I would say the other big milestone was to have a piece of the game actually playable. So we went with Kaer Mohren with the prologue, because it was a self-contained world that has all the systems, including combat etc. We looked through that, we saw how we needed to shape the next stages of the project. And then we could expand to the White Orchard, and then to the rest of the world.

Of course, along that path, we've worked on specific optimisations. We've definitely worked a lot on memory optimisation. We have much less memory available on the Switch [compared to the other consoles]. So making sure that the game works stable and within those boundaries, that took a while. Some things we've added a bit later, like the AO [ambient occlusion] which wasn't there I would say in the earlier builds.