Hits: 588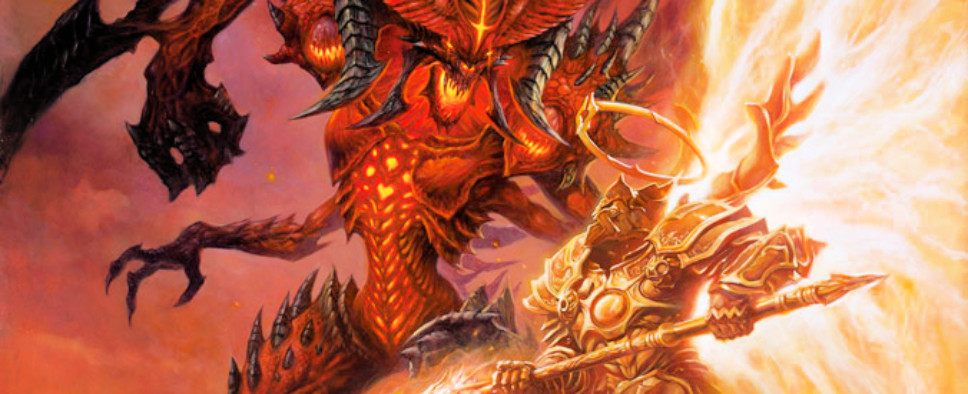 Those of you who tend to revisit Diablo III from time to time might be interested in this official announcement that outlines Blizzard Entertainment's plans for the game's foreseeable future that will include more themed seasons, some quality of life improvements, and greater transparency. Check it out:
Whether your personal journey with Diablo III began today or nearly seven years ago upon our launch, we want to give you an update on our ongoing development efforts with the game. Here's what you can expect going forward from Seasons and patches.

Ongoing Content & Seasons

Beginning with Season 14, we introduced Themed Seasons. The goal was simple: change the expected gameplay loop and create unique experiences from Season to Season. Whether mixing up where the most rewarding gameplay lives or altering the source of your character's most potent legendary powers, we want to continue to explore new and exciting ways to change how you play Diablo III.

Since the addition of themed Seasons, Season 16 was one of the most popular Seasons overall, with Season 17 showing similar participation. On PC alone, we saw nearly as many people return for Season 16 as Season 11, the first Season in which the Necromancer was available. We've heard your feedback about wanting new ways to play and to change up your gameplay experience. Based on your positive feedback and increased participation in Themed Seasons, we think we are moving in the right direction. Continue to let us know how we can make your adventures even better!

Our crew is hard at work crafting additional Themed Seasons, a new set for each class, dozens of Legendary powers, and some class balance changes. Quality of life and the occasional gameplay system updates are also within scope, as we evaluate how we can keep bringing new magic to the world of Sanctuary. These updates won't arrive all at once, so if you don't see something for your class right away, don't worry; there's something coming for everyone.

PTR and Feedback

For Season 16, we tried a new approach to launching and executing a PTR. With only one week of public testing, patch notes were provided in advance and a follow-up preview into the final changes was posted before the patch went live.

This approach was highly successful. In the past, we would lose a lot of development potential to deploying additional PTR builds for incremental changes and, consequently, increase the amount of time it would take to deploy on our various supported platforms. PTR participation drops extremely rapidly after the first week, as does the amount of data and feedback, so we plan to continue to use this condensed PTR format going forward.

We also want to better highlight the changes made as a direct result of feedback. Not all changes happen because of PTR testing. Occasionally it's from an amazing forum thread we read mid-season and have worked on (and tested internally) for several weeks in advance. Sometimes that "simple" quality of life request winds up being more complex than anticipated and gets punted to a future patch or cannot be implemented at all without unforeseen consequences. Other times someone swung by a designer's desk at work and a brainstorm happened while they swapped tales about their Season Journey.

While one source isn't always the reason behind a change we've made, we're going to do our best to call out great feedback when it's given, as well as further emphasize design intent and inspiration (when applicable) to changes in future patch notes. One thing is certain: we greatly appreciate the feedback and ask that you keep it coming, because inspiration comes from all places.

Being Clear, Being Communicative

One thing we've been asked for is to clarify what our plans are, what (exactly) we're working on, and where the future will take us. This blog is one of our first steps. More frequent presence and interaction from our community team on our new forums, especially around patches and PTR cycles, is another. We want to be able to talk and interact with members of our community around the world on a regular basis about the thing we love that brings us together: Diablo.

We hope we've provided you a better idea of where we're at with Diablo III. In the meantime, we want Sanctuary to feel like home to all heroes, so you can return whenever you have the itch to slay monsters, don powerful Legendaries, and always find something a little new.
On top of that, we now know that the game's next season will be going live on August 23, 2019. It will be known as the Season of the Triune and will offer a series of beneficial combat buffs to the players, along with the usual challenges and rewards. A bit on that:
New Season Theme

Season 18 introduced the Season of the Triune, a call-back to an ancient cult forged over three millennia ago by the Prime Evils of the Burning Hells. Masquerading as three benevolent deities dedicated to Determination, Creation, and Love, the Prime Evils sought to infiltrate the hearts of men in a bid to tilt the odds in their favor in the ongoing Eternal Conflict. Ultimately defeated by Uldyssian during the Sin War, the remnants of the Cult of the Triune still operate today as the more well-known Coven, whom continue the work of Adria and Magdha even after their deaths.

For the duration of Season 18, all players will benefit from the Power of the Triune buff, which will periodically summon circles around the battlefield that provide one of three random buffs:

Triune of Love (Power): Players in the circle receive a 100% damage bonus while active
Triune of Determination (Resource Reduction): Players in the circle receive a 50% discount on resources spent while active
Triune of Creation (Cooldown Reduction): While standing in an active circle, any skills currently on cooldown come off of cooldown more quickly

We wanted to try something different this Season, and especially wanted to provide a change to your gameplay from the very first moment you begin your journey. This buff alters gameplay from level 1 to level 70 and beyond, providing an enticing reason to move around the battlefield to leverage these powerful boosts. We're looking forward to seeing how players utilize these ancient powers from their first level to their final Greater Rift push!