Hits: 459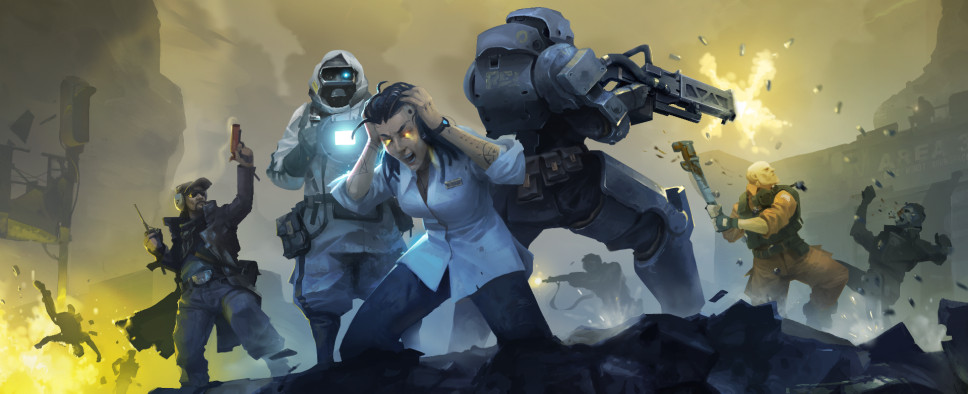 Dark Crystal Games' post-apocalyptic RPG Encased launched into a backer-exclusive closed alpha back in July. Roughly a month later, the game is now in beta, according to the latest Kickstarter update. If you'd like to learn what this means for the game and what new features the beta adds, you should check it out. Here are the text parts:
Welcome to the Encased Beta!

Since the launch of the Encased alpha, our team's been working really hard. Thanks to the feedback and support of the community, Encased has evolved into what we always strived for: a real old-school RPG.

Now it's time for the next step. Today we're releasing a closed beta version of the game on Steam. If your Kickstarter title is Colonel or higher, check your email, the game key is already waiting for you.

The Beta that will be deployed in the next few hours is just an improved version of the alpha. You'll discover: a new level of Magellan Station called Reactor Unit, new NPCs and new quests. Keep in mind, the beta content is still very limited and will be further developed before the final release.

We would like to remind you that we have introduced a special system to report bugs: in all versions of the game, the player can send a bug report or suggestion. Just click on the button in the top-left corner of the screen and describe the problem. The system will automatically send us a screenshot and your description of the error, attaching your PC info (which in certain situations can help diagnose the cause of the bug). This system will help us to quickly discover and rectify any remaining problems.

Full list of changes in Beta:

Expanded introductory event with the elevator stop;
The reactor level is now open;
Rebalanced main attributes of different Wings;
Hand-to-hand combat branch has been significantly updated – new skills have been added, old ones have been changed;
A lot of skill tree changes;
A batch of new weapons has been added for sale in the armory;
NPCs react to player vandalism;
Fixed some errors in quests;
Random events have been added to time rewind;
New items, statuses and effects from consuming food and drink;
Many technical and performance improvements;

Important note: With the release of the beta version of the game, your save files may become corrupted. We recommend you start a new game.

In the Beta menu you can also switch to the old version and continue your playthrough.