Hits: 482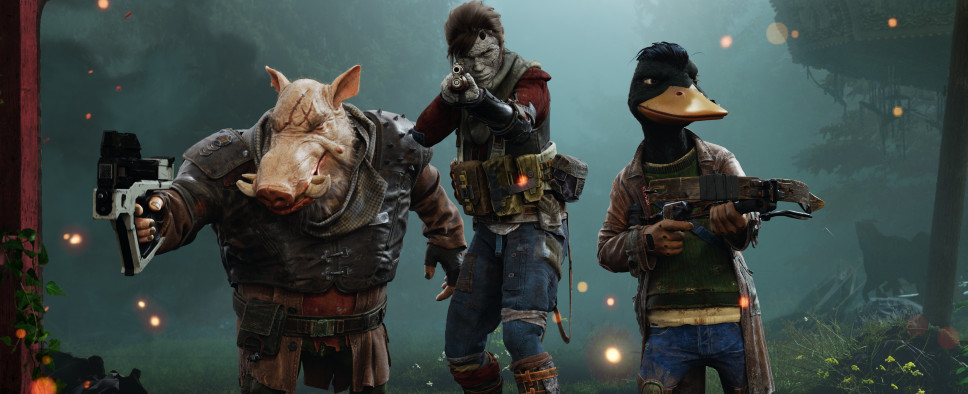 The teams over at Funcom and The Bearded Ladies launched the Seed of Evil expansion for their tabletop RPG-inspired tactical adventure Mutant Year Zero: Road to Eden a couple of weeks back. The expansion continued the game's story, introduced some fresh challenges, and added a new fire-breathing hero to your roster. And if you'd like to learn if it's any good, you should check out the reviews below:

IGN 7.1/10:
Mutant Year Zero: Seed of Evil is more Mutant Year Zero, plain and simple. Though its attempts to evolve the mechanics and systems aren't particularly successful (with the exception of your new fire-breathing moose companion), planning and plowing through enemies remains satisfying.
WCCFTech 7/10:
Mutant Year Zero: Seed of Evil is a good expansion, introducing a new compelling mystery, a powerful new character and some brand new locations. Sadly, it includes very little gameplay changes, and the new weapons, upgrades and ability ranks do not force players to change their tactical approach over the original game. Still, the additional content is definitely enjoyable, making Seed of Evil an essential purchase to all those who love Mutant Year Zero.
Metro 8/10:
More than just XCOM with talking animals, this inventive strategy game has plenty of new ideas of its own – even if Seed Of Evil does little for the existing replayability issues.
Windows Central 4.5/5:
While there's something that doesn't sit quite right with me in regards to Mutant Year Zero's characters, that's not even close to being a good reason not to get the Seed of Evil expansion. Offering a plethora of new, enjoyable content to experience for a little under half of the base game's retail price, Mutant Year Zero: Seed of Evil represents incredible value for your money.
Strategy Gamer 4/5:
All in all, Seeds of Evil is a good if a bit short DLC for Mutant Year Zero. I enjoyed the chance to get back into the Zone and kill some ghouls with mutant buddies. The game world is still beautiful to behold and the urge to loot the map before engaging in any plot hasn't gone anywhere. If any more DLCs come out, I just hope they can find ways to make other Stalkers more appealing to use without nerfing Magnus.
PC Invasion 5/10:
With a few technical issues, a disconnected story, a very short new campaign, and an unbelievably nonsensical final boss encounter, Mutant Year Zero: Seed of Evil is a disappointing expansion to a once-promising game.