Hits: 974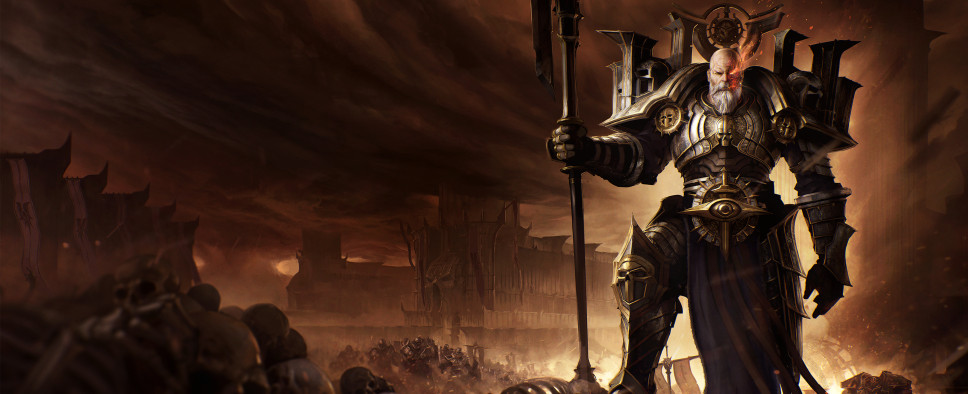 The sizable "Content Patch 1: Children of Heimlock" Early Access update for Wolcen: Lords of Mayhem will be going live on June 26, 2019. The game's latest Kickstarter update directs us to its website where we can find the detailed patch notes for the update. As they are quite extensive, here's an excerpt and you take things from there:
General

The Story mode is added to the game. Act 1 is now available, including cutscenes, dynamic scenes, and English voiceover.
All characters and stashes have been wiped for this Content Patch.
All nodes from the Gate of Fates have been reviewed/clarified.
117 nodes have been added to the Gate of Fates.
All skills now have 8 Modifiers available instead of 4.
Added 8 new unique items.
Added 19 new creatures and creatures variations.
You can now discover every environment of the ACT1.
New tutorials have been added.
A new balancing pass has been done.

User Interface

New Dialogues UI: main quest dialogues, gameplay pop-ups, over-head bubbles, and cutscene subtitles.
Added temporary bonus icons to display spell advantages.
The options menu interface has been redone to improve clarity and allow more space for various options.
Fixed issues with chat fading resulting in "undefined" messages.
New pop-up UI to display important messages at game start. It can also be accessed through a new "What's new?" button.
The chat history is now displayed when changing map.
Red error messages are now closer to your ROS dock to improve their visibility.
Resource names are now displayed when hovering over the corresponding bar in the UI.
Added a World Map button to the interface next to the settings button.
Fixed an issue causing a friendly AI's name to remain on screen when hovering over it.
Mouse cursor is now hidden during cutscenes.
The dungeon name is now displayed on top of the screen when entering.

User Experience

You can now skip cutscenes by holding the spacebar.
The Soldier Of Fortune introduction cutscene has been removed.
An overlay effect now indicates that a portal is interactive.
NPC interaction capsules have been reworked.
Fixed an issue preventing the achievement of a quest objective when killing a monster.

Engine

Improved overall performance, both on client and server.
Fixed a crash when swapping items in the storage stash.
Fixed a server infinite loop causing player disconnection.
Fixed an issue causing the player stash content to be lost.
Fixed an issue causing the game to freeze when ALT was pressed while in windowed mode.
Fixed a character progression loss issue.
Other players don't stutter anymore while moving in slope or using movement skills.
Added a synchronization point between players when starting a game at a critical story point.