Hits: 631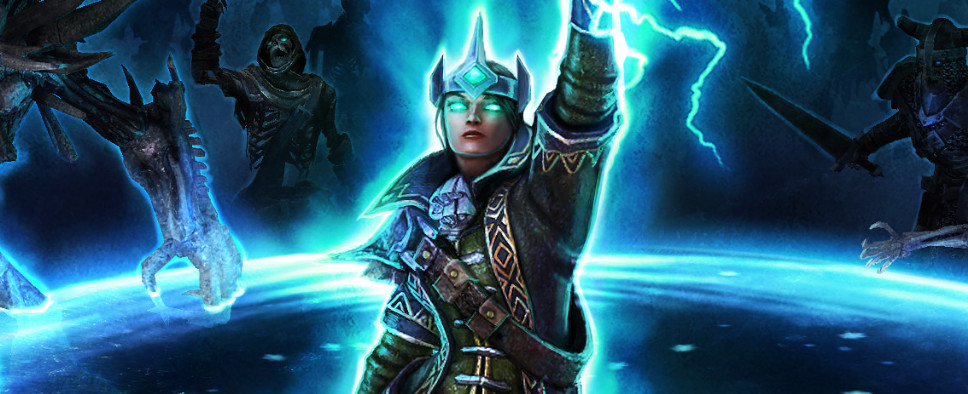 This month's "Grim Misadventure" development update for Crate Entertainment's action-RPG Grim Dawn lets us know that in a few days we'll be able to purchase a so-called "Loyalist Item Pack" for $8.99. The pack will contain a series of vanity items positioned purely as a way to support the developers. On top of that, the update offers a small preview of the upcoming v1.1.3.0 patch for the game.

Check it out:
Grim Misdaventures is here, the first of its names following the great forum migration of 2019!

Last time, we left you with a taste of the upcoming item sets. Today, we'll dive deeper into what's in store for the rapidly approaching v1.1.3.0 update, as well as something special that the community's been asking about for a while now!

Loyalty

First up, by overwhelmingly popular demand, we are pleased to announce that Grim Dawn will feature its second Loyalist Item Pack, coming later this week on 06/20/19. We are humbled by this request and hope that this second collection of vanity items will be a worthy symbol of appreciation for your support!

The items in this collection will bring out the classic fantasy hero within you. Always wanted to vanquish your foes dressed as a royal knight or a mighty wizard? Well now you can! To top it off, you can show off your support for Crate with your very own companion pet (PTSD warning for those that have faced the might Crate of Entertainment secret boss).

Loyalist Item Pack #2 will be priced just like the original Loyalist Pack, at $8.99, and will include an awesome collection of vanity gear:

Sinister Black Knight's Full Set of Armor
Black Knight's Sword and Shield
Sacred Silver Knight's Full Set of Armor
Silver Knight's Sword and Shield
Venerable Dragon General's Helm, Chestguard and two-handed Spear
Enigmatic White Wizard's Hat, Robe and Staff off-hand
Crate companion pet

As a plus, owners of Ashes of Malmouth will be able to add all of these items directly to your Illusion collection, rather than having to apply them individually to specific items. This feature will be added retroactively to the first Loyalist Item Pack as well.

V1.1.3.0

Now this may have you wondering, if we're releasing a Loyalist Item Pack, then a patch must be right around the corner, no? And you would be right, my curious viewer, as the next free major content update for Grim Dawn is coming in just a few days!

As you already know, the highlight of the update is sure to be the Five new Legendary item sets, but that's not all!

Apart from the standard fare of bug fixes and tuning, this update is absolutely packed with new stuff.

Updated Spell Effect: just as with V1.1.2.0, we are continuing our trend of updating some of the oldest spell effects in the game. Next up are: Amarasta's Blade Burst, Blackwater Cocktail, Lightning Strike, Maelstrom, Primal Strike, Reckless Tempest and Ring of Steel!

You will also be pleased to know that Eye of Reckoning, Righteous Fervor and Savagery will now update their visuals based on Item Skill modifier conversion.
The Shattered Realm continues to expand with 4 new anomalies on the standard formula. Hunt them all down as one just might have a unique treasure for you to find. :wink:

In addition, we are continuing to look at certain Boss combinations and will be restricting the possibility of certain bosses appearing together, as well as revising some of the bosses that appear at earlier shards. You will also be pleased to know that the Fleshworks and Loghorrean themed Shattered Guardian's Domains will be significantly larger next patch.
For enthusiasts of Fashion Dawn, we worked out a way to introduce Invisible Illusions to the game. With the next update, be sure to stop by the Coven of Ugdenbog Quartermaster to purchase Invisible illusions for the Head and Shoulders slots!
For those of you that enjoyed our little Totally Normal discovery in Forgotten Gods, you may want to start scouring the world once again, because three more Totally Normal…things await!
MOAR…as always, you can look forward to other great changes and additions with the upcoming update, coming your way posthaste!