Hits: 614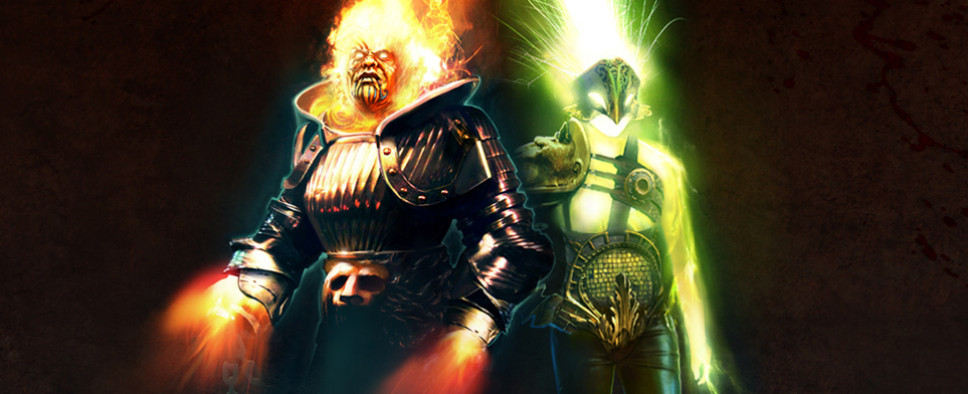 Those of you who want to be among the first to learn all about the upcoming Path of Exile expansions, socialize with fellow Path of Exile enthusiasts, and maybe have a chat with the game's developers, can now attend ExileCon, a Grinding Gear Games-hosted event celebrating all things Path of Exile. The inaugural 2019 installment of this convention will be held in Auckland, New Zealand from November 16 to 17. You can learn more about this event and purchase a ticket over here, just be aware that they seem to be selling like hot cakes.

Some additional details:
Auckland, New Zealand - March 14, 2019 - Grinding Gear Games announced today the first convention dedicated to their award-winning RPG, Path of Exile. ExileCon will be a two-day (November 16-17, 2019) celebration of all things Path of Exile, including multiple earth-shaking announcements and previews, competitions, talks given by Grinding Gear Games developers and hands on demos of unreleased new content. The event culminates with the spectacular closing ExileCon Party.

ExileCon will take place over two full days at the beautiful Aotea Centre in Auckland. Regular, VIP and "Ultra VIP" Tickets (featuring a homecooked BBQ dinner with Grinding Gear founders Chris Wilson, Jonathan Rodgers and Erik Olofsson) are available now alongside full details at www.pathofexile.com/exilecon.

Path of Exile continues to be one of the largest online Action RPGs with continual, massive audience growth. Launches on the Xbox One (and soon, PlayStation 4) as well as in China have more than doubled the Path of Exile player community since August 2017, with over 3.5 million players having played the game's 2017 expansion, Path of Exile: The Fall of Oriath. In 2018, Path of Exile saw an increase in total play-hours of over 26% and the Betrayal expansion set a new record of 188,970 players online simultaneously.

Path of Exile was released in October 2013 to critical acclaim including winning GameSpot's PC Game of the Year award. Since its launch, Path of Exile has become a global community of over 20 million players including localized versions in English, German, French, Spanish, Simplified and Traditional Chinese, Russian, Thai and Brazilian Portuguese. Path of Exile was listed as one of the top ten most-played games on Steam in 2018.