Hits: 579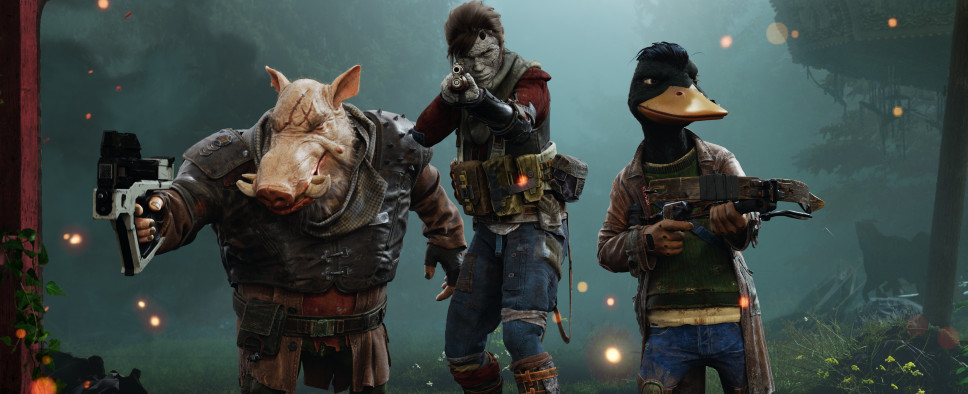 Stalker Trials, a new game mode, will be coming to the PC version of Funcom and The Bearded Ladies' Mutant Year Zero: Road to Eden on February 26, 2019 as part of a free bug-fixing update. This new challenge mode will let you replay the game's missions with a custom squad and loadout and then proudly display your results for everyone to see.

Some additional details:
Greetings mutants and stalkers!

Today we are incredibly excited to announce that Mutant Year Zero: Road to Eden is expanding with the addition of Stalker Trials, a challenge mode that will truly put your skills to the test. We're re-populating the game's maps with different types of enemies to create new challenges for you and your chosen team of stalkers.

We'll be rolling out the Stalker Trials on PC in a free update next week, on February 26th, so mark your calendars and get ready to gear up! Consoles will get this update at a later date.

Sneak and fight to impress Pripp

The Stalker Trials give you access to all characters, with all mutations and skills unlocked, but you will have to buy and upgrade your weapons and armor before heading out. Once you're satisfied with your loadout you can journey into the Zone and link up with Pripp, the bartender. He's the brains behind the Stalker Trials, and will score you on your progress as you fight your way through an area. Your rewards will be new items and equipment that you can either use on a new map, or sett at Iridia's shop.

Your progress will be noted down on the in-game leaderboards and the weekly and all-time top Stalker will have an NPC named after them for other players to take down. Pripp will also reward you with extra points if you clear a map in certain ways, for example by not taking damage or not using explosives.

Watch this space

It's been a fantastic two months since the launch on Mutant Year Zero: Road to Eden in December, 2018. We've been following your tweets, forum and Reddit posts, YouTube videos and Twitch streams and it's been an absolute blast to see what you've thought about the game.

During the time since launch we've been working on fixing bugs and issues with the game. Several of those fixes will come out alongside the Stalker Trials, on February 26. We will also continue to roll out additional patches as needed.

Keep watching this space. We've got even more stuff coming down the line, but we're not quite ready to talk about that just yet.