Hits: 906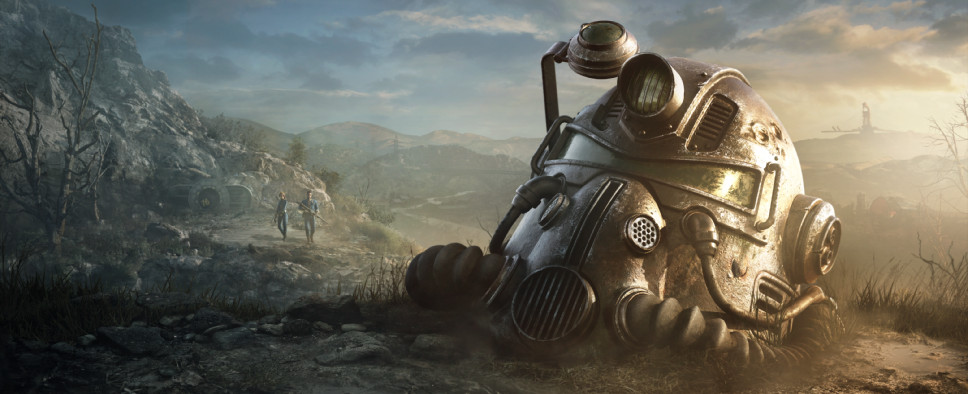 An open press release that features several quotes from West Virginia's governor and tourism commissioner informs us that the state's Tourism Office has partnered with Bethesda Softworks and will now be promoting Bethesda's upcoming West Virginia-based online RPG Fallout 76 that should be launching on November 14, 2018.

As this whole thing is quite unusual, I'll just give you a link to the official Fallout 76 tourism guide and the release itself:
CHARLESTON, WV (Oct. 11, 2018) – Governor Jim Justice and the West Virginia Tourism Office today announced a partnership with award-winning video game publisher Bethesda Softworks® for promotion of its upcoming release of Fallout® 76, an online open world video game set in post-nuclear West Virginia.

The video game, which was announced in June via a trailer set to a 1940s-inspired version of John Denver's famous "Country Roads," is the latest game in the iconic Fallout series and will be the largest and most ambitious yet.

"It's finally time the rest of the world sees what a gem West Virginia is," said Gov. Justice. "For years, I've been saying we have it all: beautiful scenery, the best people you could ask for and more. And now, we get to share a piece of that with people all over the world through the unique lens of this video game."

The Tourism Office, in partnership with Bethesda, will be creating advertising strategies to both educate players about West Virginia's unique landscape and culture, as well as offer them an open invitation to visit the state over the coming months. The game promises to be an international sensation for players, and the Tourism Office is capitalizing on the opportunity to reach a new, engaged audience.

"I think the world was caught by surprise when Bethesda released the trailer with an eerily beautiful post-apocalyptic West Virginia set to a slightly more futuristic version of our state's anthem," said Tourism Commissioner Chelsea Ruby. "In just a matter of hours, the internet was abuzz with West Virginians excited to see a glimpse of home and gamers excited to learn more about their new, beautiful virtual destination."

Since the trailer's release in June, Fallout fans all over the world have been strategizing for the highly anticipated November release of the game. Many have spent countless hours watching the trailer and speculating about which parts of the state will be featured, with dozens of locations and folklore monsters already named.

"Our goal is to welcome each and every one of the game's players to Almost Heaven," Ruby said. "Bethesda has been a terrific partner since day one. They've really embraced West Virginia and its beauty. We believe this unique partnership has tremendous potential to bring folks to visit the Mountain State."

More details on the promotional partnership will be announced in the coming weeks. Cross promotion will include advertising and touring opportunities. For more information, visit WVtourism.com/Fallout76.