Hits: 2059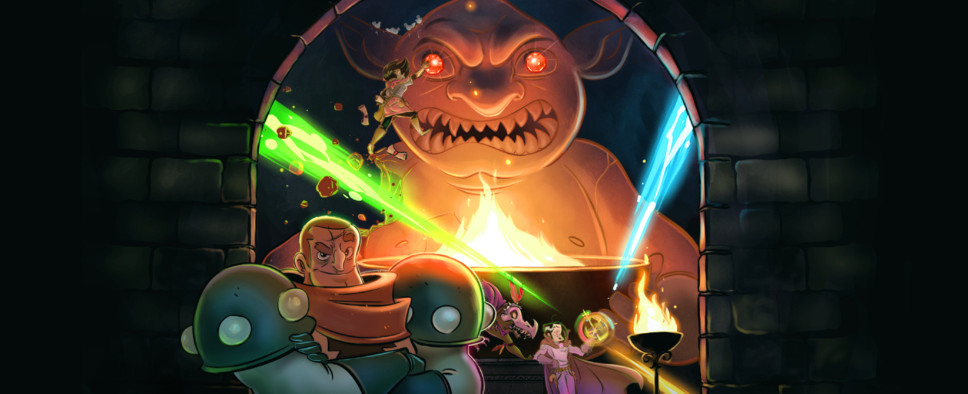 The Heart of Fire, the next bit of new content coming to Perfect World Entertainment's D&D-inspired MMORPG Neverwinter, should be arriving to the PC platform on November 6, 2018, bringing a new Skirmish, storyline, and an overhauled profession system.

And because utilizing the voice talent of tabletop podcasters and livestreamers seems to be all the rage lately (Obsidian had Critical Role, Beamdog got Dice, Camera, Action), this new update will feature some characters from Penny Arcade's Acquisitions Incorporated show. Here's the announcement trailer:
And some additional details:
Greetings Adventurers!

The new Acquisitions Incorporated headquarters has opened up in Protector's Enclave! Internship applications will begin processing starting November 6 when Neverwinter: The Heart of Fire featuring Acquisitions Incorporated launches on PC! Interested parties will be working for Omin Dran and Jim Darkmagic, voiced by Penny Arcade's Jerry Holkins and Mike Krahulik, alongside Walnut Dankgrass, voiced by Amy Falcone.

Survive orientation and adventure through the Sword Coast in this unique storyline. The Heart of Fire includes a brand new Skirmish, a profession systems overhaul, a Beholder convention, and more! Look out for in-depth Developer Blogs leading up to the November 6 launch!
And while we're on the topic of Penny Arcade, you can also check out a bunch of photos the Neverwinter team took during this year's PAX West.