Hits: 881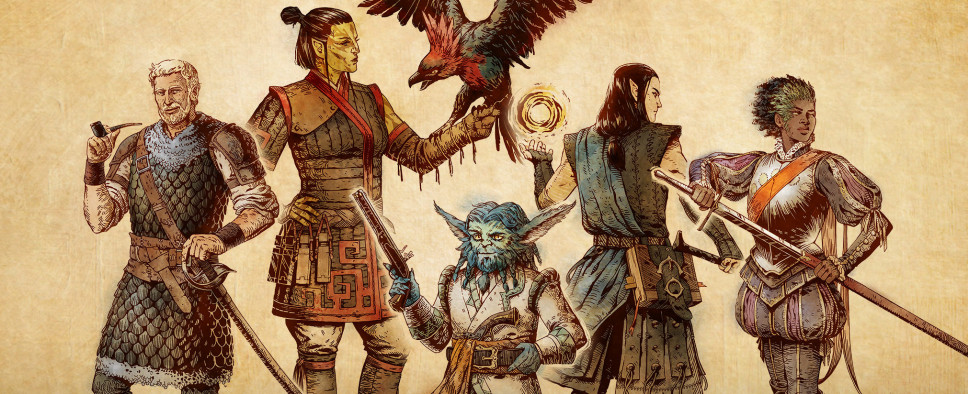 The upcoming Seeker, Slayer, Survivor DLC for Obsidian Entertainment's Pillars of Eternity II: Deadfire now has a release date. If everything goes according to plan, the DLC should be going live in a couple of weeks, on September 25, 2018. Here's the brief teaser trailer:
And then, there's also the new Fig update that tells us a bit about the DLC, shares some fresh screenshots and wallpapers, brings us the beta patch notes for the upcoming major patch, and more. Here's an excerpt:
Greetings, Watchers,

We hope you've been enjoying all the soft balls we've used to ease you into Pillars of Eternity II: Deadfire's combat until now, but the baby gloves are coming off. This month, we're releasing the Abydon and Skaen challenges in Patch 2.1, a Mega Boss for those who adhere to the "get good" philosophy, and an entire DLC focused around proving your worth through glorious combat. Prepare yourselves, Watchers - none of this is for the unworthy.

Seeker, Slayer, Survivor

Far from the bustling trade lanes of the Deadfire Archipelego, the most ambitious warriors of Eora gather to compete for divine favor. Face the challenges of Kazuwari's Crucible and seek treasure and truth in an arena designed to test the mettle of you and your party. Slay your way through the most challenging foes you have ever faced, both past and present. Survive the trials and whims of the spirits and their worshipers to prove you stand above even the greatest the Deadfire has to offer.

Be ready, Watcher. Seeker, Slayer, Survivor comes September 25th.

[...]

Patch 2.1 and Incoming

Patch 2.1 will be available on September 11th! It's currently on the Beta Branch, and Josh Sawyer would welcome any feedback you might have for the God Challenges below:

Abydon - The more you use weapons and armor, the more they will wear down and become "Damaged". This modifier will make them progressively worse and eventually destroy them, unless the mods are removed through Enchantments. Choose the items you will wear into battle wisely!
Skaen - With Skaen's challenge, when indoors or at night, fog of war encroaches more. Torches and lanterns can partially offset the additional fog of war, but only a little.

Next month, we'll be bringing our first Mega Boss, Belranga, to Deadfire. This poison-dripping monstrosity is only for the highest leveled players and will test your party's mettle to new heights. We'll have more information on Belranga and her ravenous brood in the coming weeks, so stay tuned!