Hits: 600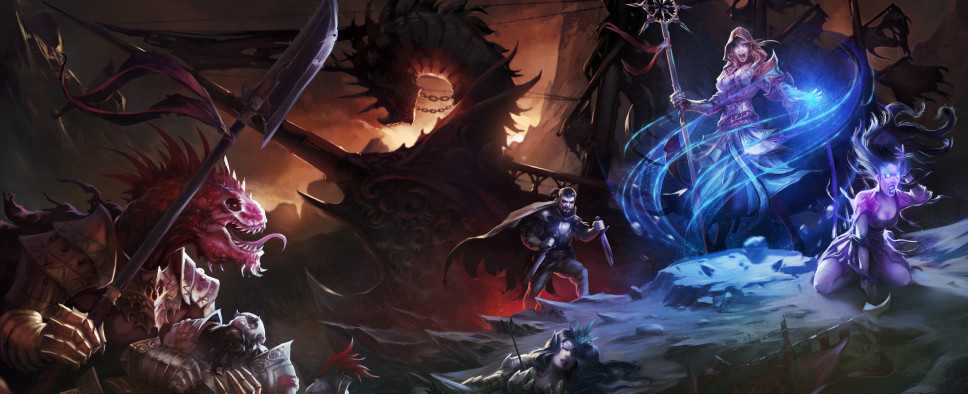 Roughly three years ago, Larian Studios' highly successful RPG Divinity: Original Sin II started its journey as a humble crowdfunded project on Kickstarter. And now, with the Definitive Edition of the game almost upon us, we get the final Kickstarter update that tells us a bit about the upcoming release, announces Larian's PAX West livestream, expresses plenty of gratitude, and shares a humorous video where Swen Vincke has to let Feedback Billy, one of the features of the game's Xbox Game Preview initiative, go now that his services are no longer required. Check it out:
Here are the text parts of the update:
Hi everybody!

Three years ago, 42,713 of you - our most dedicated fans - supported us and believed in our game when it was still in its infancy. To say that since then the game has come a long way would be an understatement.

As we're getting ready to release the Definitive Edition this Thursday, we wanted to take a moment to say thank you once again.

Without a shadow of a doubt, Divinity:Original Sin 2 would not be the game it is if it hadn't been for the community that supported us throughout and after development. You all have been amazing and we're very grateful for having such a wonderful, positive and supportive community.

Swen returned to the place where it all began to record this final Kickstarter update. He tells the tale of how sometimes drastic measures are necessary if you want to release a game...

Live Stream

To celebrate the release of the Definitive Edition, we're organizing a massive live stream from PAX West. We'll be showing the game, answering any questions you might have and hopefully also bringing in a few surprise guests. It should be a lot of fun, so be sure to tune in.

The stream will go live at 10am PDT / 6pm GMT and you can find us directly on our store page within the steam application or on their website.

The Definitive Edition

As Kickstarter backers, you should already have Divinity: Original Sin 2 in your Steam or GOG library. Once we go live on the 31st, the game will update, adding a launcher window that will let you choose between the original version of the game or the Definitive Edition.

You can continue playing the existing version and use your existing saves, but if you want to try out the Definitive Edition, you will need to create a new character.

This update is 100% free and everyone that owns the game on the 31st will receive the Definitive Edition automatically.

You will also get free access to our new mini-companion DLC, Sir Lora.

If you want to know what's in the Definitive Edition, check out this 53 page document containing all the changes. (Warning: Massive spoilers ahead.)

Our Last Kickstarter Update

This will be the last Kickstarter update for Divinity:Original Sin 2.

We'll obviously continue to support the game with patches and we are still working on ports to other platforms, but content wise we'll be moving on to new things. Expect to hear a lot more from us once we're ready to announce our new endeavors.

It's been a great ride.

You are all fantastic.

Thank you.