Hits: 474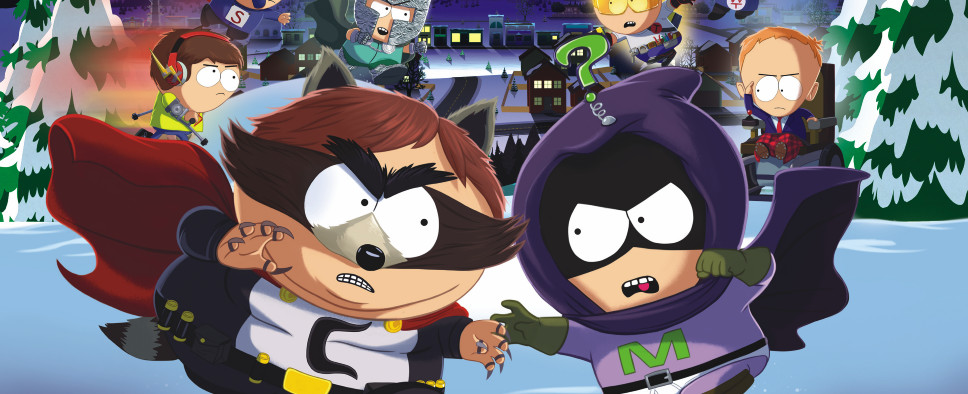 If you'd like to see, and even play through, South Park's take on slasher horror movies, the latest Bring the Crunch story DLC for South Park: The Fractured but Whole allows you to do just that. You can pick the DLC up on Steam or your console of choice for $11.99 or your regional equivalent and experience a new storyline, class, and companion. Check out the launch trailer:
And the official description:
An idyllic summer at Lake Tardicaca turns into a nightmare when the camp counselors go missing. Team up with FastPass, Dr. Timothy, Professor Chaos, and a new member, Mintberry Crunch to save summer camp. Embrace the new "Final Girl" class and overcome the odds to survive.

AN ALL-NEW STORY FROM THE CREATORS OF SOUTH PARK - Explore new areas and fight new enemies at Lake Tardicaca.

NEW BUDDY – MINT-BERRY CRUNCH - Bradley Biggle, AKA Gok-zarah, arrives from his planet with the power of mint and berries.

NEW FINAL GIRL CLASS - There's always one girl that survives every scary movie. This new class embodies that guile and resilience.
On top of that, a few days ago, the base game received a new update focused on improving its accessibility. Check it out:
We hope you've continued to enjoy your time with South Park: The Fractured But Whole, and we're extremely happy to reveal the Summer 2018 Title Update! In our commitment to deliver the best experience possible to as many players as possible, we introduce the new Accessibility Option, which unlocks a suite of control/playability changes. We also unveil the work of our "I am the Fart" contest winner! Continue reading for more details:



New Accessibility Option that includes:

Adjustments to mini-games to single button format (Fartkour, Gayfish, Lapdance, and more)
Adjustments to Subtitles to better aid readability
Timers removed from hacking and Don't **** Yourself minigame
Single-handed Timefarting, and Timefart Pause is now action vs time
Inspection Mode toggle – removing trigger hold
Exploration delayed button prompt reminders
Tutorials adjusted

"I Am The Fart" Winner's sound effects implemented
Other minor bug fixes.