Hits: 1162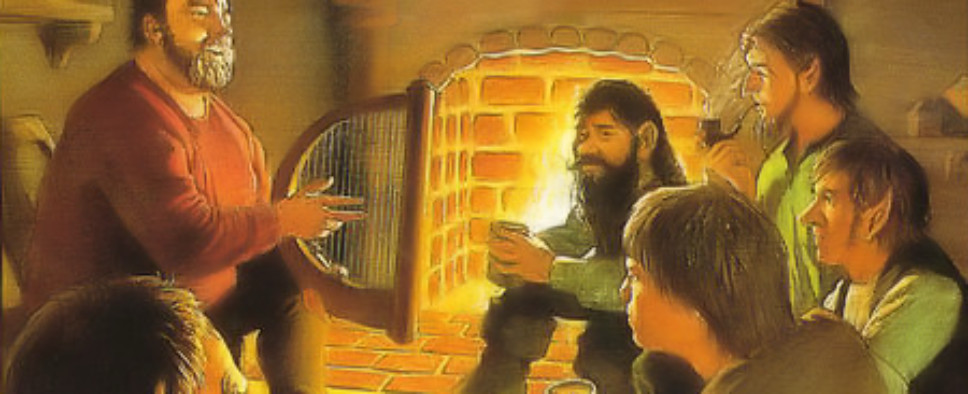 Together with the release date announcement for The Bard's Tale IV: Barrows Deep, inXile released a short video dedicated to bringing the box art for the original The Bard's Tale to life as a piece of "Living Art." It was an ambitious and curious undertaking, and if you'd like to know a bit more about that whole process, you may want to check out this VentureBeat article that tells us a bit about it and features a good number of quotes from inXile's Brian Fargo and David Rogers, as well as the artist responsible for re-creating the scene, Dennis Michaels. An excerpt:
One of my favorite pieces of video game box art is from Tales of the Unknown, Vol. 1: The Bard's Tale, the 1985 fantasy role-playing game from Interplay. A bard strums a handheld harp, regaling a rapt gathering near a roaring hearth. It hints at a story of grand adventure, of heroes taking on an epic quest.

Turns out this image still resonates 33 years later at Interplay's spiritual successor, InXile Entertainment. It's the studio behind The Bard's Tale IV: The Barrows Deep, the upcoming RPG (it releases September 18 for PC) that continues the story from the iconic trilogy of the 1980s. But this time around, InXile founder and boss Brian Fargo — also one of the key people behind the original Bard's Tale so many years ago — had a special idea for a series he has loved for decades.

Let's bring that bard scene to life. So he turned to one of his favorite art scenes in Southern California — the Pageant of the Masters. This is festival in which actors re-create treasured scenes from great paintings. Fargo said this technique is known as Tableau Vivant, French for "living picture."

"It's been around for some time and was a source of entertainment before television, film, etc," Fargo said. "We found some artists that were familiar with the craft."

Fargo took inspiration from this for The Bard's Tale. The scene with the bard regaling a rapt audience comes to live. And it's not animation. It's acting. InXile took actors to re-create the scene, and it appears as a loading screen in The Barrows Deep.

"Indeed it was my pet project on this. I was staring at the box in my office one day thinking about that iconic box with the bard singing away in the tavern and how I might use it in The Bard's Tale IV," Fargo said over email. "Being a fan of Pageant of the Masters, it hit me that we could use those same techniques to bring the painting to life and hear them recite that famous poem. It seemed the perfect opportunity to further reinforce the history of bringing a classic to a modern audience.