Hits: 693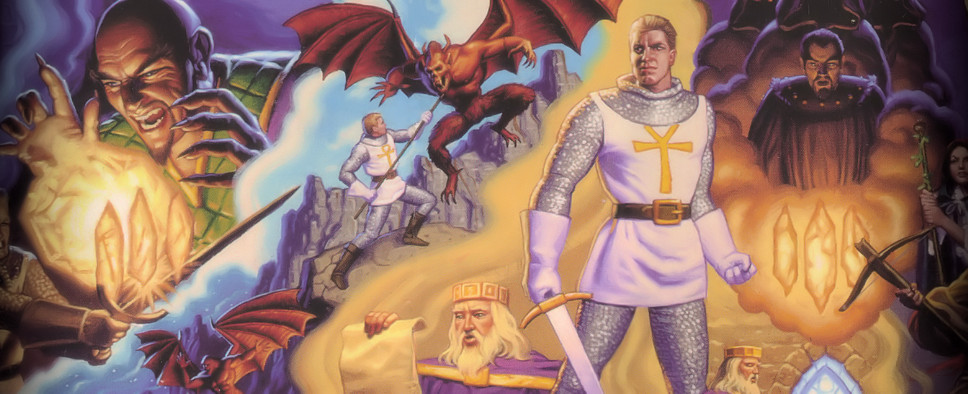 Wes Locher's recently released book Braving Britannia: Tales of Life, Love, and Adventure in Ultima Online is packed with player and developer interviews, all looking back at Ultima Online, one of the cornerstones of the MMO genre. And if you visit Gamasutra, you'll find a rather sizable chunk of the book publicly available. It features a couple of developer interviews that share some rather amusing stories, including one about an undercover game master operation to catch a serial server crasher. An excerpt:
Soon, Mayer was tasked with tracking down exploiters—players who abused faults in the game's code for their own gain. Exploits were often used to make duplicates of powerful objects, or raise a player's skill in a way that went against the game's design principles.

Mayer recalled a time that one of the game's servers crashed repeatedly with little explanation. Putting on his detective hat and looking at the code, Mayer saw no logical reason for the recurring problem.

Night after night, Mayer watched as one of the servers suddenly blinked offline. In turn, it caused a chain reaction, causing many of UO's other game servers—even those stationed in separate data centers across the world—to crash shortly thereafter.

"It made no sense whatsoever," Mayer said. "Unless… someone was doing it on purpose. Then, such a pattern could be explained."

Trying to find some method to the madness, Mayer asked the employees in charge of the game's authentication services to correlate the crashes with players who had logged on before it occurred. It didn't take long to find a match.

"One player was always on all of the servers before they crashed," Mayer said. "But what was he doing? We had to know."

Mayer sought assistance from the customer service department and consulted with a Game Master about tracking the player. With one conversation, Mayer had successfully set up a sting operation in a virtual world.