Hits: 1298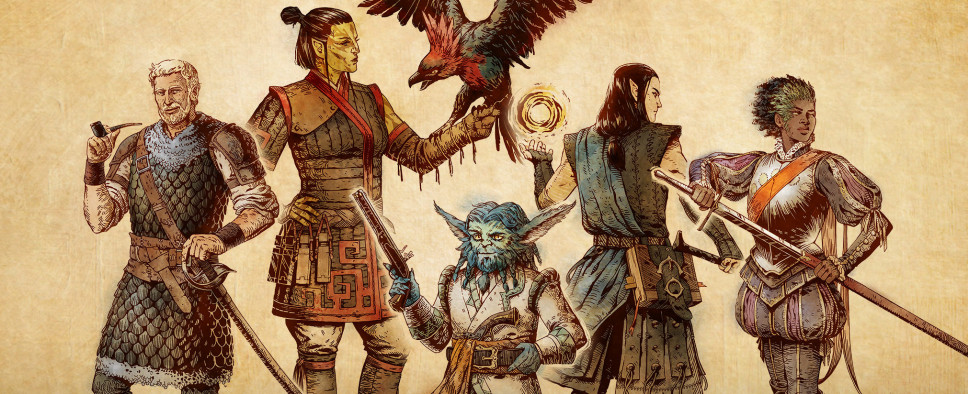 A new Fig update for Obsidian Entertainment's Pillars of Eternity II: Deadfire reminds us that the 1.2 patch for the game is now live and offers some general patch highlights. The update also tells us to expect the game's first proper DLC, Beast of Winter, in July, along with a free bite-sized merchant ship DLC and a new major 2.0 patch. We also get some fan art and brief mention of Obsidian's developer livestreams.

Here's Deadfire's executive producer Adam Brennecke with all the latest news:
And here's a new Deadfire mod manager tutorial:
And a few bits from the update:
What's Next?

The developers are still hard at work to bring continuous improvements, features, and content to the Deadfire - stay tuned in July for new challenge modes, a new free merchant-ship DLC, and our first expansive DLC, the "Beast of Winter". More news on them in the coming weeks!

[...]

Twitch Stream

We'll be doing more frequent Twitch streams going forward. With these streams we want to show of what we're currently working on with new updates, while also giving insight into what went into developing the game with different developers from the Deadfire team. Our first of these streams went up last week where Executive Producer and Lead Programmer, Adam Brennecke, was joined by Senior Programmer, Roby Atadaro, as they looked into what was coming to Patch 1.2. If you missed the stream, the VOD is available now.

As a bonus, if you subscribe to our channel on Twitch, you get access to emotes that you can then use across all of Twitch. All money we receive from Twitch goes to benefit the Children's Hospital of Orange County. Do it "For the chids!"