Hits: 1285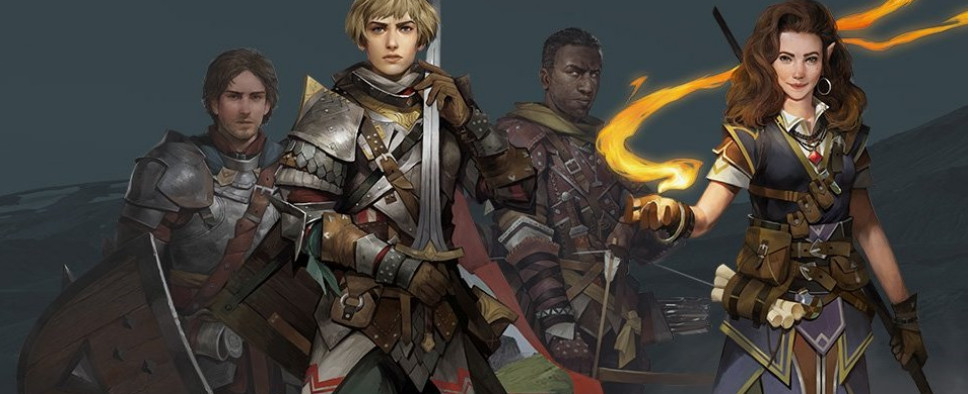 If you like cRPGs, have a good microphone and some degree of voice acting talent, you may be interested in the new Kickstarter update for Pathfinder: Kingmaker. The update announces a fan contest: record a few lines of dialogue, make them sound good, and get a chance to win a copy of the game and a year-long subscription to Syrinscape, which seems to be an ambient tabletop soundtrack app of sorts.

You can find the contest details below, but even if you're not particularly interested in it, be sure to check out the update to see some companion concept art and learn a bit about their alignments and classes.
Hey there, Pathfinders!

How would you like to win a Royal Edition of Pathfinder: Kingmaker? Sure, you may have already backed our project on here or pre-ordered your version, but you know what's always better than one copy of Kingmaker? Two copies! Share it with a loved one. Share it with your cat, teach Mr. Whiskers how to play videogames and make a viral video! Share it with an enemy who hates classic CRPGs, just to rub it in! The possibilities are endless! Also, all winners will be getting a free Syrinscape subscription for a year! The award-winning Syrinscape app brings tabletop games to life with epic sounds that have been custom-created for epic games, including the official sounds of Pathfinder, Starfinder, Call of Cthulhu, Shadows of Esteren and many more, with an extensive library to accompany any fantasy or sci-fi game.

For your chance to get your hands on that sweet, sweet swag of ours, please read the following rules carefully:

1. Use one of the pre-written lines of text for your character of choice (provided at the end of this update) and record it. If you're feeling brave, you may also improvise something.

2. No more than 2 submissions per participant, please.

3. The absolute maximum length per submission is 20 seconds.

4. You may enhance your submission by adding background music or sound effects.

5. Send your submission to team[at]owlcatgames.com

6. We will accept submissions until July 1st. Please be sure to submit your contribution in time!

Voting process

We are going to publish all submissions on the forums. Every member of the community is invited to vote in the polls in order to determine the most popular submissions. The Owlcats reserve the right to pick personal favourites and hand out additional rewards for them. The voting process starts after we stop accepting submissions and lasts for one week.