Hits: 1149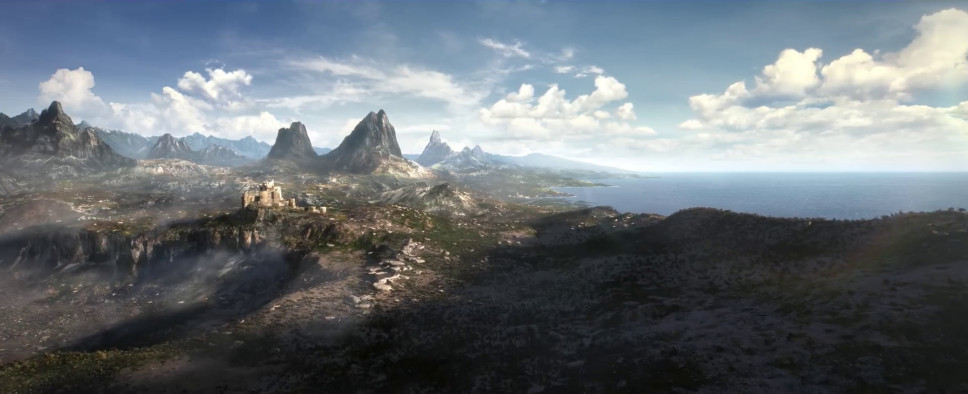 The next installment of the iconic The Elder Scrolls series was tentatively announced during this year's Bethesda E3 showcase. With no subtitle, any solid information, or even a release window, all we have right now is a teaser trailer that confirms that the next Elder Scrolls game is currently in pre-production at Bethesda Game Studios and shows of an impressive-looking mountainous basin. Have a look:
And if you were expecting to see a new Skyrim re-release announcement during this E3, you might appreciate this humorous Skyrim: Very Special Edition trailer featuring Keegan Michael Key:
Surprisingly enough, Very Special Edition seems to be a real thing you can actually play on your Amazon Alexa device. Go figure. Here's the official but very tongue in cheek description:
Players: 1
Bethesda Game Studios is proud to present Skyrim... for Alexa. Yes, that's right, the version of Skyrim you never saw coming has finally arrived on the platform you never asked for.

For the very first time ever, take your rightful place as the Dragonborn of legend (again) and explore Skyrim using the power of your own voice...your Thu'um!

Prepare to:

Quest and explore the dungeons of Skyrim
Master your weapons, spells and shouts
Encounter people who constantly need your help
Guard your knees against arrows
Fatally harm mudcrabs
Fight dragons
Die
Fight another dragon
Eat sweet rolls
Fus Ro Dah
Chase butterflies
Burn spiders
Walk straight up a mountain instead of going around
Vanquish malevolent evils
There's probably mead somewhere in there
No goblins, though
Soul trap woodland creatures
Victory or Sovngarde, whichever one you prefer
Also cheese wheels and a fork
Fail to collect all stones of Barenziah for like the 5th time
Talk with guards
Unleash the power of your Thu'um
Open wooden doors
Open iron doors
Other epic things
And more!