Hits: 1003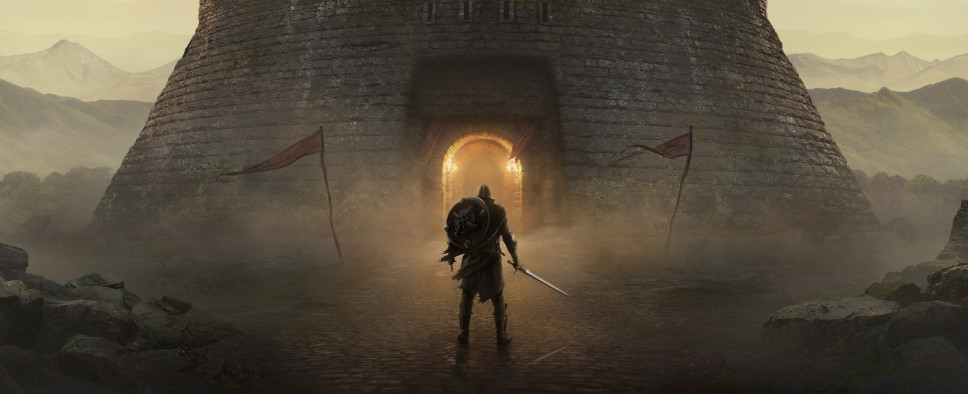 If you're looking for a game you can play on the go on your Android or iOS device, you might be interested in Bethesda Game Studios' recently revealed free-to-play mobile Elder Scrolls title, The Elder Scrolls: Blades. Launching in fall 2018, the game will offer you a chance to play as a member of the Blades, an ancient Elder Scrolls order, tasked to rebuild their hometown. You'll be able to do so by playing through a single-player campaign, fighting other people in the Arena, and trying your hand at the score attack Abyss mode.

Here's Todd Howard presenting this new game, courtesy of GameSpot:
And here's some additional information:
Take the Elder Scrolls anywhere you go with The Elder Scrolls: Blades.

Revealed during the 2018 Bethesda E3 Showcase, Blades is an all-new Elder Scrolls game from Bethesda Game Studios. Launching in fall 2018, Blades will be free-to-play on iPhone, iPad and Android devices. Additionally, pre-registration is now open for a chance to try the game in Early Access prior to its launch later this year!

A MASSIVE, FIRST PERSON ROLE PLAYING GAME CREATED FOR MOBILE.

In The Elder Scrolls: Blades you are member of the ancient order of the Blades. Forced into exile, you seek refuge in your remote hometown only to find it reduced to rubble. Now, it's up to you to restore your town back to its former glory.

Blades contains the many hallmarks Elder Scrolls fans enjoy from the franchise – beautifully rendered, console-quality environments, powerful magic, tons of gear to collect, upgradeable skills and of course, real-time fantasy battles! Fights are settled using the touchscreen to slash your sword, deflect oncoming attacks, cast a mighty bolt of lightning and more.

QUEST. CREATE. CONQUER.

Restoring your town will take more than tools and materials. It also needs your guidance! As you rebuild your surroundings, you will also be able to customize your city as you choose.

Consider yourself the superior Blade? Prove it in the Arena! Blades features one-on-one combat where you deflect enemy attacks in real time while dishing out some of your own.

For those seeking a daunting challenge, Blades also features the Abyss – an infinitely replayable mode in which daring heroes push their limits floor after floor in a never-ending dungeon, where enemies become deadlier and deadlier as you progress.

YOUR ADVENTURE, YOUR WAY

Whether you're journeying through the single-player campaign, going for your personal best in the Abyss or striking down real-world challengers in the Arena, Blades features multiple ways to play – both in terms of your hero and your personal control preferences.

Blades supports both a two-handed landscape control scheme and a one-handed portrait setup, should you need a free hand to enjoy a cup of coffee or discreetly slay some goblins during a dull meeting. All you have to do is rotate your device!

Ready to begin your quest as a Blade? Pre-register online between Sunday, June 10, and Friday, June 15, for a chance to be part of The Elder Scrolls: Blades' Early Access program and to receive an exclusive sword and helmet! Visit PlayBlades.com today to learn more about how you can be among the first to try the game before its public launch later this year.