Hits: 738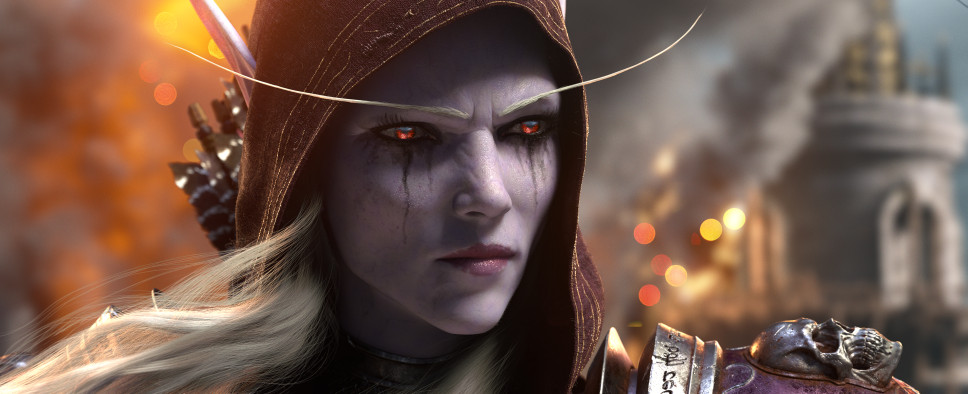 World of Warcraft's upcoming Battle for Azeroth expansion will shake things up by rekindling the flames of the Horde vs Alliance conflict, introducing the Allied Races and adding some fresh group content with their procedurally generated Island Expeditions. And if you're curious to know what the Blizzard team is doing to ensure that in the end both factions get a unique yet satisfying experience, you should check out this PCGamesN interview with the game's production director John Hight. An excerpt:
At the end of Legion players were arguably closer than ever before as they fought a huge, common threat - why was the decision made to change the pace and pit players against one another?

Well, I think you hit the nail on the head, it was that enemy that actually brought those factions together. It wasn't as though they were heading to this wonderful kumbaya peace - there were tensions at the beginning of Legion. But the presence of the Legion itself was so potentially devastating for all of Azeroth, the factions just didn't have time to explore what really happened - whether the Horde really betrayed the Alliance or not. Now that that big enemy has been defeated, I think the Alliance are returning to a point where they can explore that thinking of, 'We felt betrayed, we lost our king'. And, of course, Anduin is coming into his own as a young man - he certainly misses the presence of his father, but he recognises his responsibility as king, and one of the first things on his mind is to get some redemption for what happened.

Was it always the plan to switch things up so dramatically?

We typically plan our story arc two or three expansions ahead, so we know what characters we want to introduce and how we want to evolve them over the course of a single expansion, or even multiple expansions. So that's something we considered very early on - when you have the big singular evil that you have to defeat, where do you go from there? We thought it would be appropriate and very interesting to say that the biggest threat now in Azeroth is each other. Can we, without that uniting threat of the Burning Legion, come together - or are we going to battle each other? And as you can see in Battle for Azeroth, we're going to fight it out.

[...]

You mentioned faction-specific content and how BfA has the most faction-specific content of any expansion. How tricky is it to ensure players on both sides have a positive experience and one that's equally enjoyable?

We have two members of our design team with a responsibility for the storyline for their particular faction. They sit with each other and communicate with each other on a daily basis. Of course, there's some degree of one-upmanship that happens within our design team, but I think they're very conscious of that and want to make sure there's a steady balance. But we also don't want to take an idea that's on the Horde side and just duplicate it for the Alliance side, we want factions to have their own unique flavour, and want our designers to feel they have some agency to craft the stories themselves.

And at the end of the day, we play the game. I think the team has played both Legion and this expansion more than any of the work in the past. A lot of it comes from the way that we're now building the game. In the past a lot of the stuff would come together fairly late, so we would get to see the work integrated into the game at around the same time that players would when we go to alpha. But now we're seeing the content way, way in advance of that, and that means there's plenty of opportunities for us to catch things like the Alliance not having a particularly cool feature, or the pacing being weak on the Horde side. The fact that we can do this earlier on without having to do a lot of rework is important, and that's been one of the things that's been great in helping us turn out more content more frequently, and to create more content than we have in the past. We can do more upfront planning than we have before.