Hits: 2519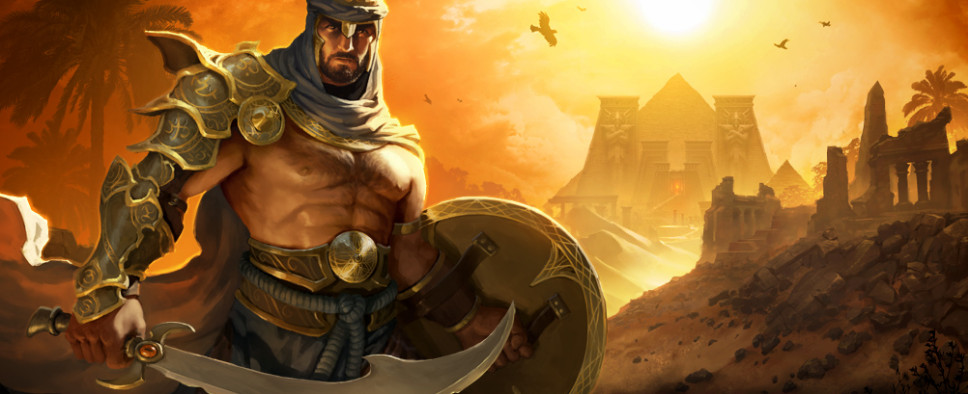 While celebrating the second anniversary of Grim Dawn's full release, the developers promised to announce something big soon, and that's exactly what they did. The latest of Crate Entertainment's "Grim Misadventures" developer updates announces a brand new expansion for Grim Dawn entitled Forgotten Gods. Expected to release in the second half of 2018, the expansion will add plenty of new features, monsters, items, and powers, as well as a new gameplay mode. Here's some additional info:
Hot on the heels of our successful release of Ashes of Malmouth last Fall, we are here to announce the next chapter of Grim Dawn!

In the Forgotten Gods expansion, you will journey beyond the bounds of the Erulan Empire, traversing burning sands, lush oases and volcanic wastes to reach the sun beaten ruins of a city with secrets that should never have been disturbed. The flames of a forgotten god have been rekindled, sending ripples through the Eldritch realm and sowing terror even among the Witch Gods themselves.

Along with quality of life features, you will pursue new powers, hundreds of new Unique items and Monster Infrequents and more! Battle dozens of new foes across new dungeons and a new gameplay mode which we'll be discussing in detail in the coming months!

In short, Forgotten Gods will be another thrilling densely-packed addition to the critically acclaimed Grim Dawn and its first expansion, Ashes of Malmouth.

The best news of all though is that not only has work on this expansion already begun, it's well underway. We expect Forgotten Gods to release in the second half of 2018!

We are very excited to share more details of what's coming in the Forgotten Gods expansion, so be sure to stay tuned for future Grim Misadventures as we return to our regular bi-weekly update schedule.