Hits: 1556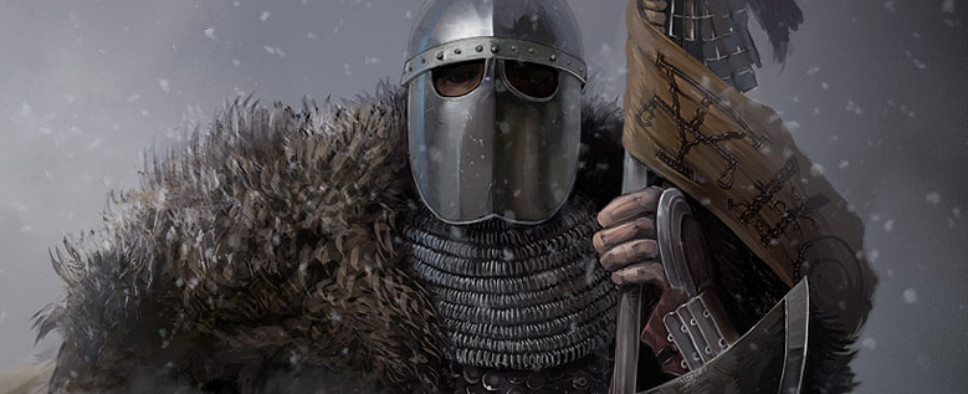 The Empire, one of Mount & Blade II: Bannerlord's major factions is in fact so major, it had to be splintered into three warring sub-factions and two developer blog posts. The first of those posts is available right now. It tells us about Empire's real world inspirations and explains why its sub-factions will be at odds with one another when the sandbox RPG finally launches. An excerpt:
There was one shadow hanging over the reign of Arenicos - his reluctance to choose an heir. It was though he was casting around for someone who grasped his vision, but never found one. Traditionally, emperors looked in three places for their successors: their family, the elders of the Senate, and the upper ranks of the army. His one child, Ira, was a daughter. There had been ruling empresses of Calradia in the past, but Ira had a wild and irreverent streak. Her right to rule was championed by her mother, Rhagaea, Arenicos's foreign-born wife. "It is good for the children of emperor's to succeed their fathers," her partisans said. "If we unite in loyalty to the imperial family, the civil wars will stop." A faction of powerful nobles under the honourable but stiff-necked aristocrat Lucon demanded that the Senate choose the next emperor. "We understand politics and law," they said. "Return to the old days; return power to us." Meanwhile, the wildly popular Garios, victor of wars against Battania and the Aserai, let it known that he expected his veterans be allowed to acclaim a new emperor. "The corruption of the powerful saps our strength," he told his men. "Let you, the soldiers, who bleed for this land, choose its rulers."

Time was running out. Arenicos was getting older. He needed to make some sort of decision, and soon. And then, returning to his palace in the southern town of Lycaron after his latest victorious campaign on the borders, he asked for some time alone in his chamber to nurse a splitting headache; when his guard checked in on him a few hours later, he was lying dead in a pool of blood. Immediately, Lucon convened a gathering of senators in his power base in the north and had himself declared emperor. Garios, campaigning on the Battanian frontier, stood before an assembly of his soldiers who cried out for him to don the purple. And Rhagaea emerged from the palace and addressed the throng that had gathered at the reports of the emperor's death. She raised before them the slain emperor's robe, drenched in his blood. The crowd cried out that she should be the empress, that the emperor's family must rule from this day on, and that she must take vengeance on his murderers - although who exactly that was, at this point, was mostly a matter of rumour. Civil war again loomed - and this time, with three equally balanced and determined factions eager to fight, it looked as though it might be more terrible than ever.

The Empire is the last faction - or rather, the last three factions - to be looked at in our series. It is based on the classical tradition of Greece and Rome and their medieval successor, the Byzantines. There was a lot of change in over 2000 years of history, obviously. Although the Roman Republic became a de facto empire under Augustus, vestigial remnants - like the Senate - persisted to the 1300s. Meanwhile, what started as a bureaucratic state, with prefects and governors appointed for very short terms, evolved into a de facto feudalism by the 11th century with Byzantine magnates ruling fiefs and having military obligations like any count or duke in the West. The rules of succession meanwhile were never set in stone, which suits our purposes in the game very well. If a player has his or her eye on the purple, there are lots of different ways of gaining legitimacy. The waning years of the Roman Republic, the time of Caesar, Antony, Octavius, Cleopatra, Cato the Younger and Cicero, have had a huge impact on Western political thinking and are a major inspiration for literature, so we've drawn a few characters from that era. But Byzantine rulers like Justinian and Alexios Comnenos who brought the empire back from the brink are equally fascinating personalities, as are the ruling empresses like Zoe and Irene.