Hits: 1280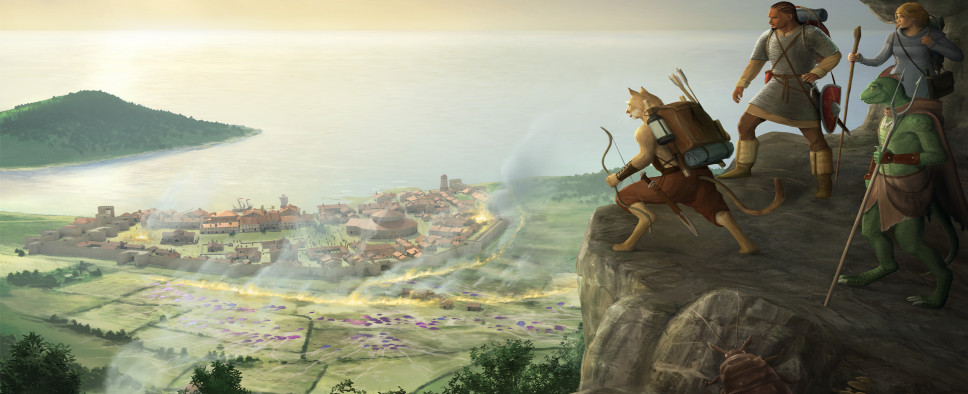 Back in 1997, Spiderweb Software's Jeff Vogel released Exile 3: Ruined World, a hit shareware RPG. He then remade that game into Avernum 3, which has now been turned into Avernum 3: Ruined World, a remake of a remake. And now that the new Avernum 3 is released, Jeff Vogel looks back at the history of his most successful game, its humorous elements, and the ideas it borrowed from other games in this post on his personal blog. And if you're curious to know what's next for Spiderweb Software, now that they're done with the latest round of remasters, the post's final paragraphs cover exactly that. A few snippets:
The Science of Careful Theft

When I started Exile 3, I'd already put out Exile and Exile 2, and they'd sold well enough for me to go full-time. It was a modest living, but entirely adequate for a 26 year old in Seattle. (You didn't have to be an Amazon employee with a mega-salary to live in Seattle then.)

At that point, I'd been writing shareware for two years, was starting to feel a tiny bit confident and comfortable. I decided that I was really going to stretch my wings. I wanted my third game to be GOOD.

So I did what I usually do when I want to design something good.

I played every game that was popular at the time, stole the very best idea from each, and synthesized them all into one coherent title.

Here's the thing about stealing ideas: Everyone does it. We all stand on the shoulders of giants. It's knowing which tools to not steal, which ones to steal, and how to assemble them together to makes a real craftsman.

The Game Was Big

From the Elder Scrolls games, I was inspired to write a huge game with tons and tons of towns. This resulted in Exile 3 being the biggest game we've ever written, by far.

I've written it three times now, and each time I have despaired that I would ever finish it. It's sickeningly huge.

Since I had so much space to fill and I was still young and crazy enough to feel free to do things that were genuinely dumb, this game has a lot of weird, silly stuff in it. Towns named after old sitcom characters. A giant dungeon themed after old karate movies. A whole chapter where the enemies are giant cockroaches. (Actually, I still think this idea is terrific.)

There's a reasonable amount of it that I'm sure I wouldn't do if I wrote it now. I was a lot looser and sillier when I was young. However, when I do a remaster, I need to trust my younger self. I left almost everything alone.

[...]

Back To Creativity

After 16 months on Avernum 3, I'm really itching to do something new again. I hope I never have to remaster it again. Check in with me in 2033.

We are starting a whole new series. New world, new game engine, new system, maybe even a Kickstarter.

I hope you like Avernum 3. If you aren't sure about it, we have a demo. If you loved it as a kid, I hope that I kept the things you love alive.

On to the next.