Hits: 1157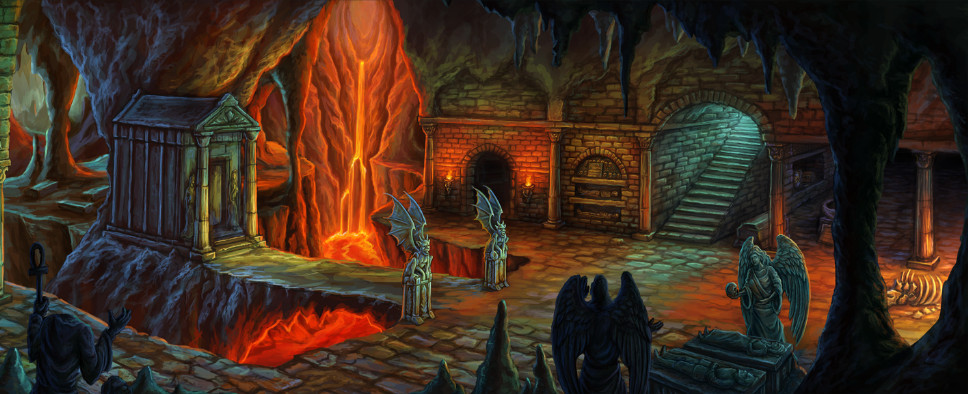 Transolar Games' spiritual successor to the Quest for Glory series of Adventure/RPG hybrids, Hero-U: Rogue to Redemption, is expected to launch somewhere between March 15 and April 15, and going by this developer blog post, unless something goes horribly wrong during the upcoming rounds of testing, this estimate is quite likely to hold true. The bugs are being squashed, the art, animations, and all the various scripts are mostly ready to go, and overall, the spirits at Transolar Games seem to be quite high. Have a look:
The race to ship Hero-U: Rogue to Redemption is on. Thank you for your patience and understanding. This race has been long and arduous – a marathon rather than a sprint – but we never lost sight of our goal to make Hero-U as awesome as our backers and fans. Your trust and understanding have been our inspiration and encouragement.

Testing 1 2 3

Rogue to Redemption is an extremely complex game that gives the player many opportunities to change the course of the lives of Shawn and his fellow students. Every action Shawn takes in the game can have huge repercussions later on. That means that it can take many playthroughs before a player uncovers all of Hero-U's secrets.

Hero-U is undergoing intensive Alpha Testing right now, and we will soon open up testing to many more players. All the secret passages, hidden treasures, and nasty monsters are being discovered, recovered, and bashed upon. They have already uncovered many interesting bugs for us to fix, and we look forward to learning about and fixing many more.

We promise that we will release this game as bug-squashed as possible.

The most important feedback we are getting from our Alpha testers is that Hero-U is fun to play. Yay! That's something we never know until players get their hands on the game. It means that all that work we've put into designing Hero-U to be a unique and entertaining adventure game resonates with our players. They like it – and we hope that you will, too.

State of the Art (and Programming)

At this point, the room art and animation for the game are completed. There are only a few bits of polishing artwork left to add for special effects. The dialogue scripts have all been written. The room interaction scripts to-do list is down to the last couple of areas. Every room in the game has had some programming work. We're down to the polishing and clean-up phase of development.

In other words, we're in the home stretch to our goal of shipping Hero-U.

It has taken years of hard work, inspiration, exploration, evolution, and compromise to bring this game to this stage of development. Now comes the phase where we make certain every aspect of this game is as fun and exciting as possible. Our Alpha testers are giving us plenty of suggestions on how to make the game better. We're doing everything we can to make Hero-U even greater.

The Finish Line

This race isn't over yet. We'll be adding hundreds of new testers over the next few weeks. We want to get as many people as we can involved in finding and eliminating all the creepy-crawling bugs that hide in the woodwork of the world of Hero-U. These devoted people are making sure that you get to play the best game possible.

So here's a cheer to everyone who is willing to playtest our game! They have chosen to face the frustrations of finding that a puzzle can't be solved, or that a friend can't be found, all because some bug munched on a line of code. Thanks to these brave and loyal fans, we will be able to ship Hero-U full of fun for all.

Believe me, we are all looking forward to crossing that finish line as soon as possible!