Hits: 903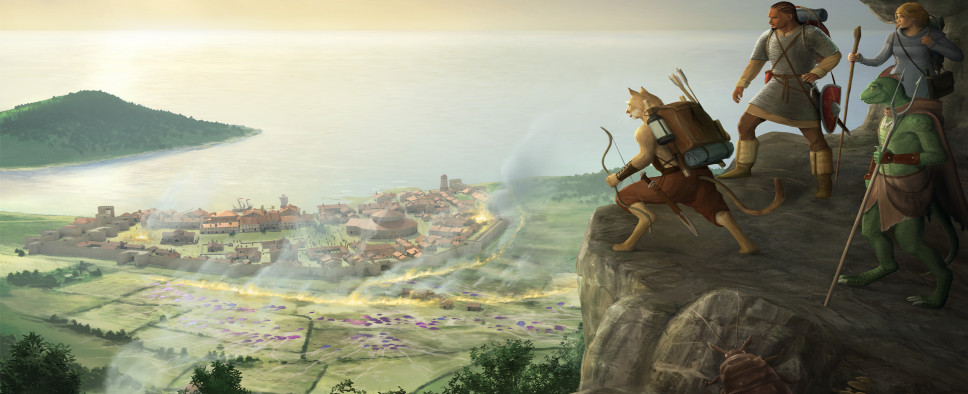 Avernum 3: Ruined World, Spiderweb Software's latest title, should be releasing on January 31, 2018, according to a tweet by the studio's founder Jeff Vogel. Judging by the game's Steam description, if you've never played a Spiderweb game before, this would be a great place to start, and if you have, you probably know what to expect already, since this is essentially a remake of a remake.

Here's the tweet in question:
We've announced that Avernum 3: Ruined World is coming out for Windows and Mac on Wednesday, January 31st!

If the game isn't out on that day, someone please drop me an email? That means I forgot to press the Release button. pic.twitter.com/6pVGborXg4

— Jeff Vogel (@spiderwebsoft) January 12, 2018
And here's the game's description:
The conclusion to our hit indie fantasy trilogy! Avernum 3: Ruined World is an epic, indie fantasy role-playing adventure with many hours of gameplay. Explore an enormous world that evolves as time passes. Towns are destroyed. Refugees flee. Disasters happen.

Your people long to escape from their underworld prison, but the surface world is being destroyed. Fight plagues of bizarre monsters and win your freedom. Enjoy an intricate tactical battle system with multitudes of abilities, character traits, and unique magical artifacts.

Avernum 3: Ruined World features:

Epic fantasy adventure with over 60 hours of gameplay. Explore an enormous underworld and a huge surface continent.
Rich game system with over 60 spells and battle disciplines and a multitude of beneficial character traits to choose from.
Well over 100 towns and dungeons, which change as time passes. Cities crumble as the monster plagues advance.
Fight to save the world. Or don't! Do odd jobs. Be a bounty hunter or merchant. Buy a house.
Unique races and settings make Avernum different from any adventure out there.
Over 100 side quests and hundreds of magical artifacts.

The story of Avernum 3 is self-contained, and previous experience with Avernum games isn't required.