Hits: 859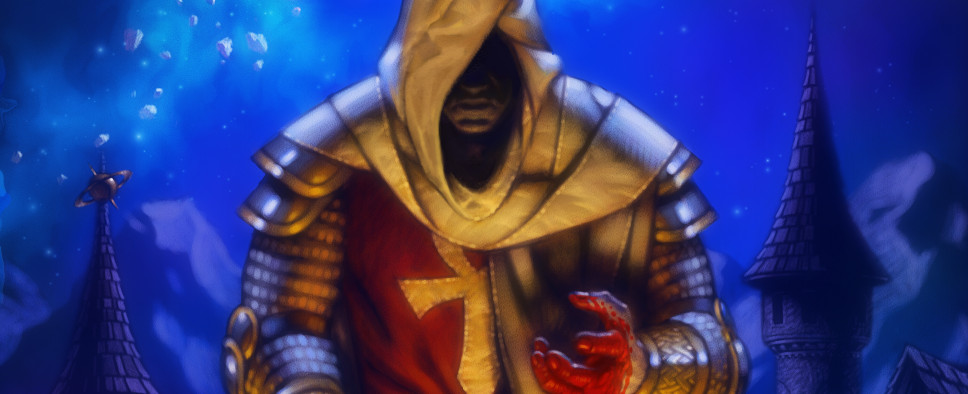 Shroud of the Avatar: Forsaken Virtues, the latest game from Richard Garriott and a spiritual successor to Ultima Online that features a story Garriott co-wrote with Tracy Hickman of Dragonlance fame, finally has a full release date after spending quite a while in Early Access. The game is currently slated for a March 27, 2018 release, following a couple of additional Early Access updates.

Here's an excerpt from the official announcement that, among other things, outlines the top priorities for these upcoming updates:
Greetings Avatars,

We are excited to announce a candidate launch date for Shroud of the Avatar! On Tuesday March 27, 2018 (Release 52), we are planning to launch out of Early Access!

So what does that mean exactly for a game that has been both persistent for over a year and been doing monthly releases for over 4 years? Well, for us it means that we are delivering the list of features, including physical goods, promised during the Kickstarter albeit with a few exceptions and/or replacements (see below). It also means that we are going to grow our community through marketing campaigns

As we have stated previously, we intend to publish quarterly schedule updates detailing our monthly releases and those monthly releases will continue. Even though the goals outlined in these schedules are likely to change somewhat as we react to feedback, we feel it is important to periodically provide you with an updated roadmap.

Our priority continues to be to deliver new content to our backers regularly, so that you can give us feedback that will help us iteratively improve Shroud of the Avatar. This collaborative process continues to benefit the game, and often results in sweeping changes such as the recent polish passes to the user interface. As you have seen in previous releases, the flexibility inherent to this process means that we sometimes push things out, but we also often pull new things in.

Most recently we have been collaborating with our partner Travian to survey our backers on their experience with the game so we can correlate feedback scientifically with the metrics we are collecting in the game. Thank you everyone who has participated, your survey answers have helped guide our Top 10 priorities for launch and our Q1 schedule.

Q1 Top 10 Priorities: As mentioned in last quarter's schedule update we keep a running list of our Top 10 priorities at all times that we use when building our schedule and prioritizing where to allocate our team's resources. We often refer to it when making decisions about the project. While it has a VERY strong influence on what we work on at any given time, it does not mean that we only work on something that is on the list. It just means that if someone can assist with something that will help address an item on the list, then we will make sure they do that first before working on anything else. Sometimes team members cannot assist with anything on our top priorities, so they work on other tasks such as visual polish, combat balance, or content that helps us raise funds. Q1 will focus on performance, launch preparations, and polish.

Performance: Client Performance (FPS) & Load Time Reduction: In Q4, we managed to halve the load times, allowing us to focus on improving client performance. We will work on improving framerate, minimizing hitching, and lowering the game's memory footprint. While we managed to reduce load times on most scenes to our goal of 15 seconds or less, there are still a few scenes that take more than 25 seconds to load (mainly big cities) and we will focus on getting those last few scenes down to our 15 second goal.
Localization: In Q4, we successfully launched a fully localized Russian website and translated version of the game. We now need to make that happen for the other languages we plan to support for launch, and fully integrate all of this into the Steam client.
Launch Readiness: As we prepare to move out of Early Access to a truly live state post-launch, we need to make sure we have everything in place to truly support the product 24/7. This includes ensuring we have all the proper Customer Support Tools, Network Operations Center escalation/troubleshooting procedures, and security audits.
Physical Goods: We have now begun production of the physical goods promised during the Kickstarter including the cloth map.
Improved Reward Cycle: In Q4, we began adding unique components, virtue items tied to virtue quests, more artifacts, and we made artifacts enchantable and masterworkable. We will continue expanding that work in Q1. We are going to continue to slowly increase the amount of resources available in the world while carefully monitoring the game balance.
Clearer Player Direction: In Q4, we took over SotAMap and fully integrated it into the game including moving it over to Amazon Web Services for hosting to make it much faster to load. We will continue improving this in-game mapping service with Linux support, Offline support, and Localization. In Q4, we improved the amount of information available to players in the Overworld and on the Compass and we plan to continue to expand on that, while also providing an option to disable these assistive features for those who prefer more of a challenging experience.
New User Experience (NUE): In Q4, we polished all seven of the starting maps to improve flow and provide clearer direction. We will do another pass through all seven of those maps in Q1, to provide even more polish.
Story Polish: In Q1, we will continue to add more compelling experiences that put you in situations that will hopefully make you care more about the world, and at the same time provide you opportunities to either fulfill or turn away from the virtues.
Improved Enemy Behaviors: Most of our enemies have very simplistic and repetitive behaviors that can be easily gamed and do not require a high level of coordination nor planning. We hope to improve on this so that enemies have markedly different behaviors, resistances, and also weaknesses. For bosses in particular, we want to introduce patterns of behaviors that change over time as the battle progresses.
User Interface Polish: In Q4, we polished various UI elements and we will continue to do so during Q1 with a focus on improvements to targeting.