Hits: 1503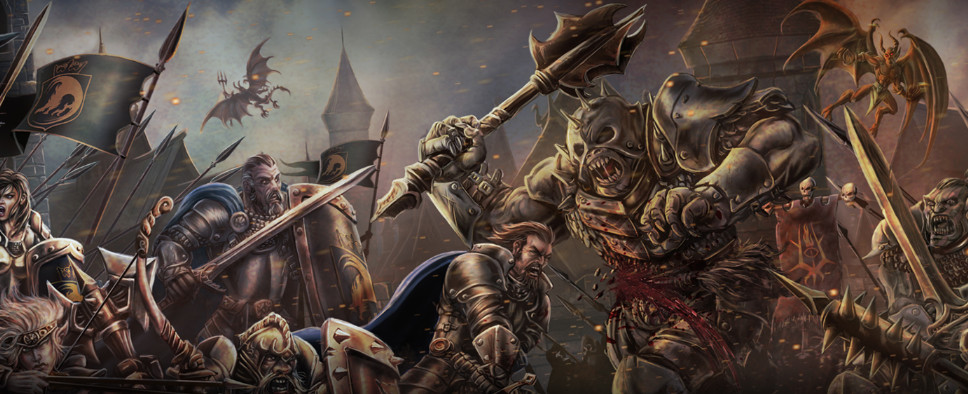 Demons Age, a "classical Role-playing game, designed to be a modern successor of grate classic videogames" from Bigmoon Studios, has made its way to both Steam and Xbox One. If you're a fan of "grate" RPGs and are not easily dissuaded by poor spelling in official descriptions and negative user reviews, the Xbox version will set you back $39.99, while the PC one will cost you $29.99 or your regional equivalent. Basically, proceed at your own risk.

Here's what the game itself is all about:
DEMONS AGE is a brand new title that brings together the characteristics of a classic turn-based roleplaying game with modern graphics and a gripping atmosphere.

Players will dive into the world of Moragon, which is being overrun by Demons after a period of relative quiet. It is up to them to travel the land and discover the relation between the Demon uprising and a mysterious sect that is trying to reawaken the mythical Lord of Darkness, Vazuhr.

Select one of 16 convicts from different races and classes, and experience a thrilling adventure in which you must hire like-minded adventurers to form a party, explore mysterious ruins and fight against ancient evil forces, in a classic turn-based combat style.

Discover or buy new and better equipment to prepare yourself and your party to battle the arduous combats that you will face in the dangerous land of Moragon.

But beware. Danger may be closer than you think since one wrong decision while choosing a fellow adventurer may turn allies into enemies.