Hits: 699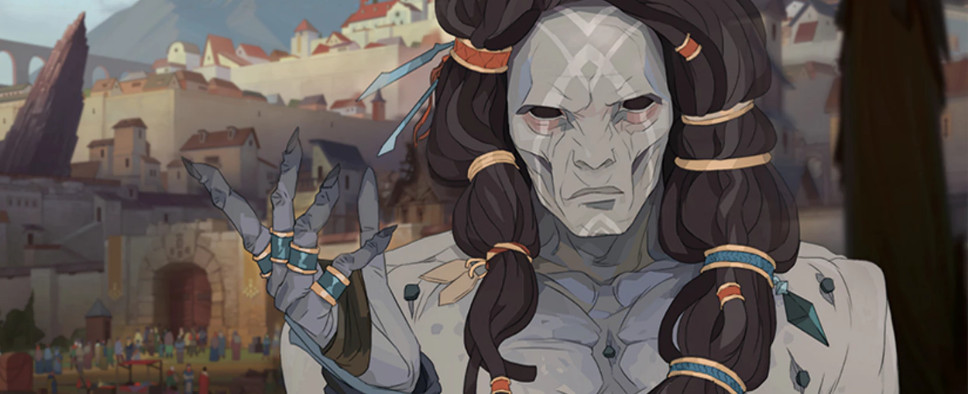 The folks at AurumDust Studio are currently working on Lo Pheng's storyline for Ash of Gods, despite it being a missed stretch goal. And so, in the latest Kickstarter update, we are introduced to some of Lo Pheng's companions and comrades in arms. Here they are:
Hey guys! As you know we are working hard to deliver you Lo Pheng's storyline. It wasn't planned but it is a great pleasure to make the game in the way it was designed. And today I would like to show you some characters we made for this storyline.[...]

Roer. Odin would be proud to have this guy in his army.

Roer is a terse pallian ex-pirate. He's an excellent warrior who can handle any weapon but prefer to use his axe. He doesn't know what fear is because he's got a courage to enjoy every moment of being alive. He is the one who'd prefer a decent sword over a pile of gold, and a glance from a beautiful girl over anything else. You can expect every crazy thing from this man but he would never betray anyone who happens to be in the same boat with him.

The reference for his appearance was a Russian musician Konstantin Stupin, who died several months ago at the age of forty-four. He wasn't widely known even in his own country but famous enough to be considered as a talented songwriter. Thus, Roer is our tribute to this man.

Dume. One should not tease this tough guy.

Maybe he is not the sharpest tool in the shed, Dume is an honest but distrustful man. Former gamekeeper and lumberjack, was convicted for murder of a man in some drunken fight.

Alus. Means 'kind' in Sudanese language.

Alus is a Vandilian monk dressed in a very old robe. His father was one of the very first victims of the Reaping, that's why young Alus is very scared and distressed. But whatever happens he's always kind and honest with everyone.