Hits: 781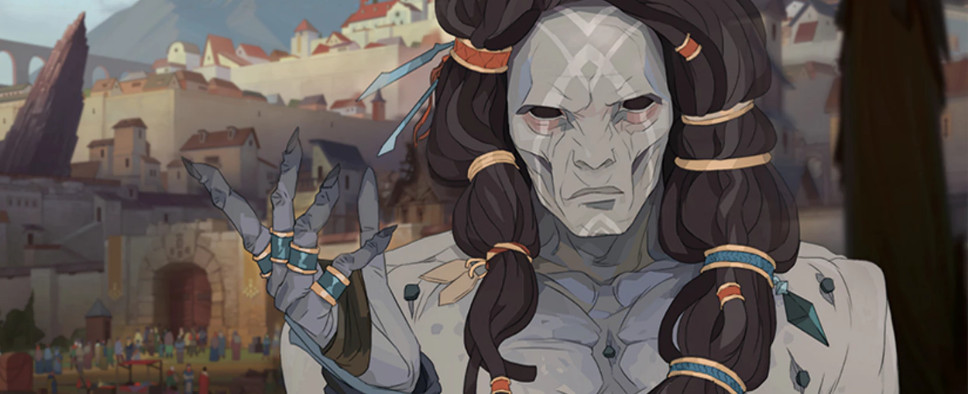 The latest Kickstarter update for AurumDust Studio's Banner Saga-like RPG Ash of Gods poses a question to the backers - would they be fine with the game getting delayed until March 2018 if the added time was dedicated to expanding the game with a new, 3-4 hour long, storyline that was previously a missed stretch goal. A bit on that:
Let's start with Lo Pheng storyline. As you may remember, it was a big part of our Kickstarter campaign, the highest stretch goal but we didn't make it. Since we didn't earn enough money for this, we actually decided to drop it. It was hard but we were ought to weigh our possibilities soberly.

But we've decided to reconsider this decision at the moment. The thing is, Ash of Gods development is almost in its final stage, and we were thinking about how Lo Pheng story affects the whole world of Ash of Gods. We were thinking about it a lot during the past two months and decided to return it to the game. We so want to make Lo Pheng storyline and believe it is possible even with our limited resources. I reckon we will be able to make approximately 3-4 hours of gameplay if everything will be okay.

But to create the game in the way it was originally designed we will definitely need more time. At the moment we discussing a possibility to postpone the release to March, 2018. This is also will give us some extra time to polish the game which is always a good thing, I believe.

We also asked people in our socials about it to have some feedback. A number of them answered that we should go for Lo Pheng story and they are ready to wait till the full release. But before we can claim that we are going to postpone the release, we would like to hear your feedback. We do care about your opinion and we could make this decision only with your consent. It is only thanks to you we were able to gather some funds to improve the game, so that's the right way to do.

You can share your opinion in comments section. Thank you.
The update also informs us that Ash of Gods won the Best Game and Best Art awards at the recent White Nights gaming conference, and talks a bit about the physical rewards. Check it out:
WHITE NIGHTS GAMING CONFERENCE

Yes, we got our first rewards! And no less then Grand Prix of famous White Nights gaming conference as the best game! And also we managed to get another reward, for the best art.

To be honest, we were hoped to receive a reward for 'Best Art' but Grand Prix was really unexpected. There were a lot of decent projects with awesome gameplay mechanics and amazing art style but we are glad that the jury has chosen Ash of Gods. I guess that's the good sign for everyone.

DELIVERING YOUR REWARDS

We are still working on physical rewards. We've run a couple of tests and some of them appeared to be inadequate quality, so we are doing more tests with different materials to find the perfect solution. We already have branded caps, t-shirts, posters and keychains at the moment. We are going to finish artbook, deck of playing cards and Dorphal the Reaper figures till the end of December.

Also, I would like to remind you that some of you still didn't confirm their pledges via PledgeManager, despite the fact that some of rewards are already available.

If you didn't get an invitational mail from PledgeManager, please, check your spam folder. If you already have a PledgeManager account, please log in to the website:

https://signin.pledgemanager.com/

Please, do not hesitate to confirm your order. Or tell us if you have some troubles with it.