Hits: 2140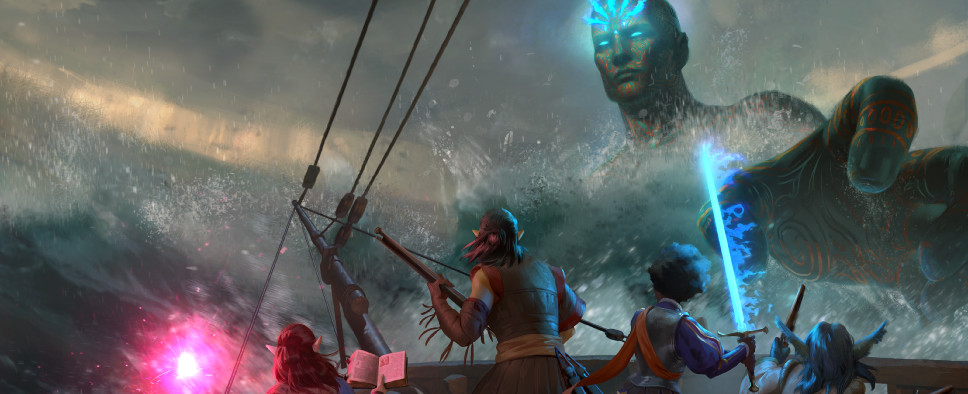 The latest Fig update for Obsidian Entertainment's Pillars of Eternity II: Deadfire once again has a "From the Feed of the Director" video that rounds up all the stuff Josh Sawyer has been posting on social media, and combines it with helpful narration from the game's producer Katrina Garsten. This time around we get introduced to the game's Sidekicks, learn about the recent developments when it comes to injuries and shadows, and see some fancy new animations. Check it out:
And apart from that, the update mentions the upcoming Deadfire novellas and talks about the physical rewards. A bit on that:
In our first bit of exciting news, Obsidian is proud to announce that mobile fiction platform Bound and NY Times bestselling fantasy author Richard Knaak have partnered with us to publish and write the Pillars of Eternity novella! Author Richard Knaak has written for such series as Warcraft, Diablo, Dragonlance, Age of Conan, and Iron Kingdoms universes, as well as his own popular Dragonrealm. Backers will be receiving a pdf of the novella on the Backer Portal when available, while the mobile version will be released in chapters on Bound afterwards.

In other news, production for physical rewards is underway. We're having samples created and will move on to mass production later this year. Obsidian is happy to announce that Novobox is assisting us with the majority of our physical item creation and packaging. You can already see a sample of their work, the adorable space pig plushie, in our crowdfunding video! We're also excited to show you the final poses and 3D images of our Od Nua statue and 28mm miniatures. The images we're sharing are the concept art that will be used to make the items, and not indicative of the final product.