Hits: 771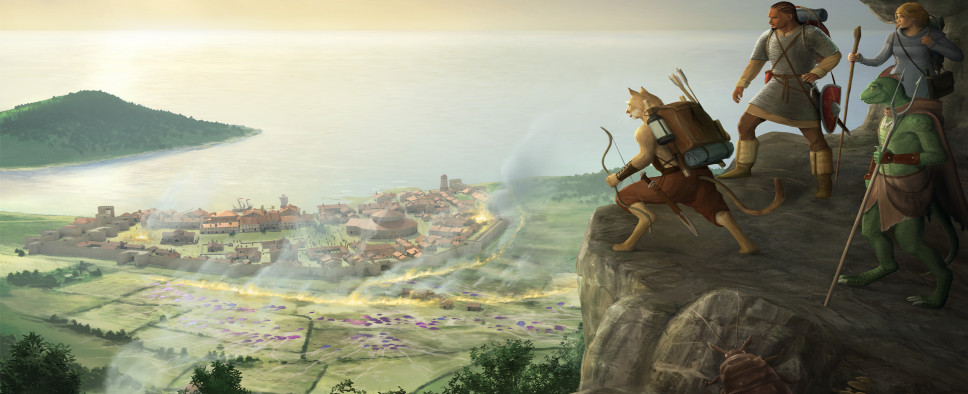 a new blog post that reflects upon the success he has experienced as an indie game developer, the discipline required to remake a game for its third release in over two decades, design enhancements he's making to Avernum 3: Ruined World in general, and more. He also mentions that it will likely release in January, 2018:
My first games, Exile: Escape From the Pit and Exile 2: Crystal Souls, were designed on a simple principle: I would go back to all the RPGs I loved as a kid and steal the best idea from each one. I then carefully combined all my quality stolen ideas into a coherent whole. This is called being a game designer.

For our third game, I had a better idea. I spent months playing all the new RPGs that had come out over the previous 2-3 years. Then I stole the best idea from each one of those. Thus, I transitioned from stealing ideas from old games to stealing ideas from new games. This is how you evolve as a game designer.

I ended up with Exile 3: Ruined World, which has been our biggest success. It features a gigantic world, that is easy to get lost in. As time passed, the game world evolved. If you didn't fight the monsters off, they would ruin towns and kill the townsfolk. (Though, no matter how slow you play, you can always still win the game.) If you didn't want to follow the story, you could be a bounty hunter or merchant. You could buy a house.

...

Fifteen years is a long time in the tech industry. Our most popular game is now woefully out of date in every way, largely forgotten, and doesn't even run on new Macs anymore. Now I can rewrite it so it actually works, and an iPad port will fall out of the process in the bargain.

Interfaces and game design have evolved in a million ways. I'm spending 18 months going over every tiny bit of the game again, redoing every single thing from scratch. I'll release it in January or so, and it will hopefully sell. I think it will. I've spent over 20 years building up a loyal fan base.