Hits: 1341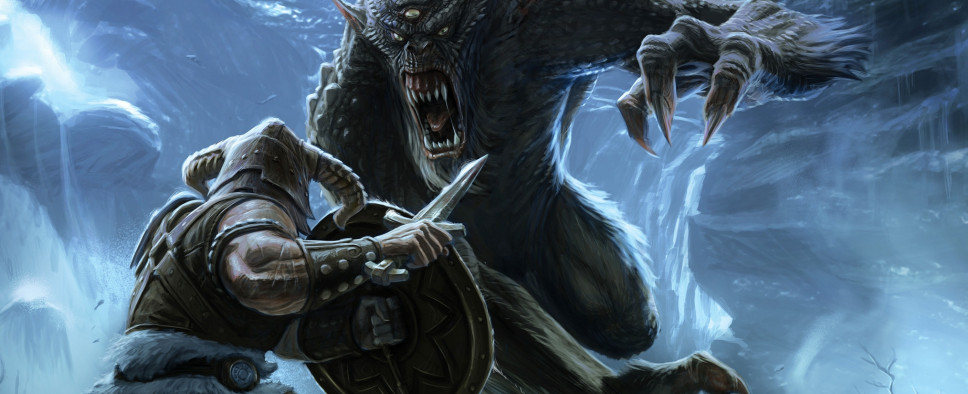 Bethesda's Creation Club has been live in Fallout 4 for a while now, and its Skyrim counterpart is now available on Steam for beta testing. And if you opt into this beta test, you'll be able to try one of the standout offerings of Skyrim's Creation Club - the Survival Mode, a new way to play Skyrim that adds a number of new survival mechanics to the game, like for example hunger, fatigue, and cold, and transforms Skyrim into a much less hospitable place in general.

Here's an excerpt from the official preview of the Survival Mode:
Hunger

Over time, you will become hungry, which will impact your total stamina, as well as your ability to wield most weapons. As you become hungrier, your total available stamina will decrease, represented by a dark region inside the stamina bar. Eat food to restore your hunger. If you eat enough, you will receive the Well Fed bonus. Cooked food restores more hunger than uncooked food. If you eat raw meat, you may contract Food Poisoning, which can prevent you from receiving health benefits from food until the effect wears off. Hot soups can now be cooked by using fire salts, which restore your cold and also grant a bonus to your warmth rating.

Fatigue

Even the most stalwart adventurers will need to rest from time to time. Fatigue decreases your total available magicka, represented by a dark region inside the magicka bar. As you become more fatigued, the effectiveness of potions will begin to decline, and your ability to recover magicka and stamina will begin to suffer. You will need to periodically sleep in a bed in order to restore your fatigue. In Survival, the Well Rested bonus is no longer granted automatically after sleeping. If you sleep outside, you will not be able to get a restful night's sleep, waking up Drained at best. If you sleep in a bed indoors, you will receive the Well Rested bonus.

Cold

The frigid chill of Skyrim is now a formidable foe unto itself. Traveling in snowy or rainy areas will increase your Cold. Cold decreases your total available health, represented as a dark region inside the health bar. As you become colder, your movement speed and ability to pick locks and pick pockets will begin to suffer. If you reach the highest level of Cold, your health will be reduced to zero and you will die from exposure to the elements. You can warm up by standing near a fire, eating hot soup, or moving to a warmer location. A sun or snowflake icon will appear near the compass to note whether you are currently getting warmer or colder.

Warmth

The higher your warmth rating, the more slowly you will feel the effects of cold environments. Most clothing and armor provide warmth, displayed on the item's description. Some armor is exceptionally warm, while others are ill-suited to protect their wearer from harsh climates. You can also temporarily increase your warmth rating by eating hot soup or holding a torch.

Freezing Water

Taking a swim in an ice-cold river can make for a quick death. If you swim in a freezing area, you will immediately become colder and begin taking health damage. Exit the water as soon as possible in order to begin warming up and stop the loss of health. Using a Flame Cloak spell or the Dunmer Ancestor's Wrath ability can make you temporarily immune to the effects of freezing water.

Fast Travel

Fast Travel is disabled. If you wish to go somewhere, you must do so on foot or by horseback. You can also take a carriage or boat to your destination, but note that you may arrive hungry, cold, and in need of rest after a long journey.

Health Regeneration

You no longer regenerate health. You must use restorative spells, food, and potions to replenish your health.

Leveling Up

To level up, you must now sleep in a bed. You may still spend your perk points later once they have been granted after sleeping.

Carry Weight

Your carry weight has been significantly reduced. Becoming over encumbered also quickly drains your stamina and causes you to become fatigued much faster. Arrows and lockpicks now have weight.

Disease

Creatures across the land now carry threatening new diseases, and previous diseases are now even more debilitating. Eating uncooked meat can now cause Food Poisoning. If you fail to cure a disease, it may progress into a more serious version over time.