Hits: 564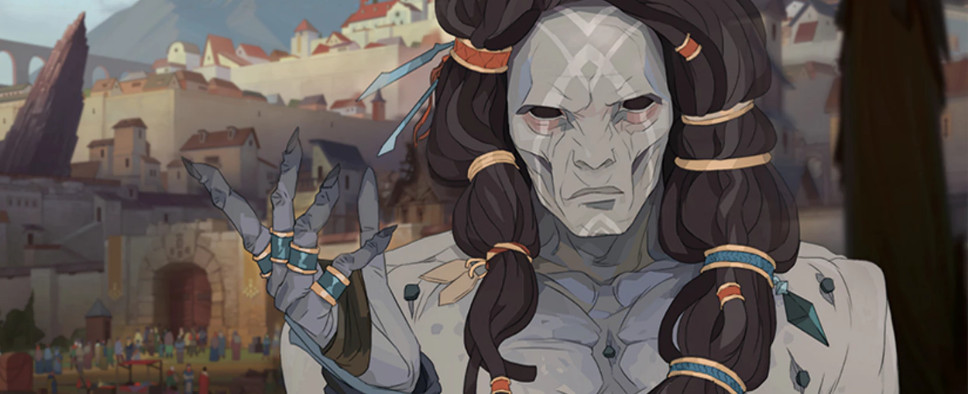 A couple of new post-funding updates for the Banner Saga-like RPG Ash of Gods from AurumDust Studio has gone up since we last checked. Update #17 is the big one – it shows off the English build of the game, informs us about the ongoing closed alpha test of the PvP build, and explains how to use PledgeManager, AurumDust's backer management system of choice. And then, Update #18 clarifies how to receive your backer rewards even further.

Let's start with an hour and a half of gameplay:
And then move on to the backer rewards:
We are almost ready to send you some rewards.

First of all, there are exclusive Ash of Gods wallpapers. We made three different ones for three different devices, so you can use it on your PC, mobile and tablet.

Second, it is a print-ready A2 Ash of Gods poster. It is designed to be easily printed in the best quality (300dpi / .tif format) in any print shop.

The last but not least is digital version of Ash of Gods comic book called 'The Boundary'. It will shed some light on the backstory of one of our protagonists, Thorn Brenin, as well as his relationship with his father-in-law count Stakhet Vichti.

If you are not eligible to receive the comic book, you can increase your pledge via PledgeManager.

IMPORTANT: HOW TO GET YOUR REWARDS

As I already mentioned in the previous updates, we decided to use PledgeManager to interact with backers. And it is looks like that a lot of backers still haven't complete their orders. That's why I just sent invitations to PledgeManager to everyone who didn't join it yet. Please do not forget to check your spam folder if you haven't receive anything.

Another important thing. If you already have a PledgeManager account (most likely if you have contributed to other Kickstarter campaigns), you won't receive the invitation mail. That's why you should follow the link below:

https://pledgemanager.com/login

Login with your account, choose Ash of Gods and confirm your rewards. You'll also be able to increase your pledge or to add some of the separate rewards (art book or cloth map, for example) that catch your fancy. Keep in mind that stocks are limited, and we don't intend to increase them.

[...]

This update is pretty short but very, very important. So please pay attention to it.

First of all, we already sent the very first digital rewards to everyone who claimed his order via PledgeManager. This is a set of exclusive wallpapers for different devices, print-ready A2 Ash of Gods poster and, of course, digital comic book 'The Boundary' about the relationship of our protagonist, Thorn Brenin and his father-in-law count Stakhet Vitchi. You can claim this rewards via PledgeManager right now.

Second, we already started to produce physical rewards, so please do not hesitate to confirm your order via PledgeManager. Otherwise, it will be much more difficult to get what you want. For example, we are still don't know which size of t-shirt some backers prefer, so if you won't tell us as soon as possible you will get a t-shirt which left in stock.

If you didn't get an invitational mail from PledgeManager, please, check your spam folder. If you already have a PledgeManager account, please log in to the website. IMPORTANT: the link we mentioned in previous update is wrong, so please use this one instead, it should work just fine:

https://signin.pledgemanager.com

And, of course, let us know if you still can't log in or didn't get an invitational mail.

NOTIFICATION: We also removed address field for backers with digital rewards only.