Hits: 560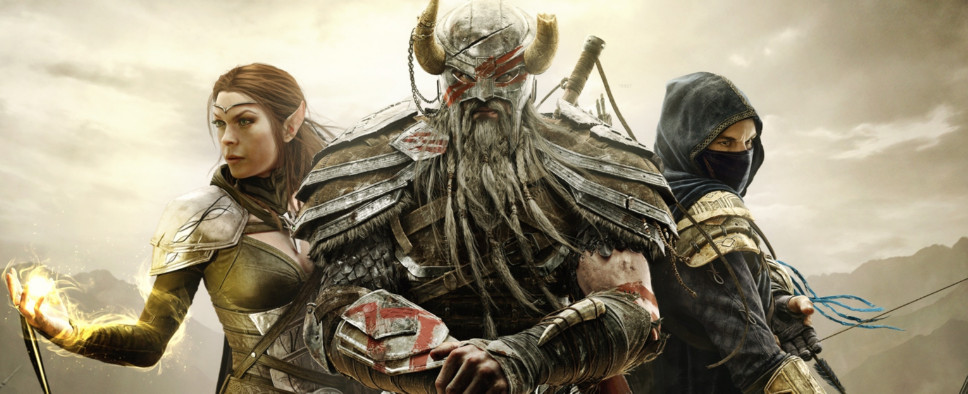 Horns of the Reach, the latest content update for The Elder Scrolls Online that adds two new dungeons to the game, is now available for purchase on PlayStation 4 and Xbox One. It comes together with a free game update that introduces some quality of life improvements and PvP features. And now that the DLC is out across the platforms and not just on PC and Mac, we get a new launch trailer:
And this here article offers an overview of all the new stuff in the DLC and the accompanying Update 15. An excerpt:
HORNS OF THE REACH DLC GAME PACK

The Horns of the Reach DLC game pack arrives with Bloodroot Forge and Falkreath Hold, two brand new, challenging dungeons for four-player groups that pit you and your party against the menacing hordes of the Dreadhorn Clan.

Bloodroot Forge

Burning with hatred and thirsty for vengeance, the Reachmen have discovered the location of a dreadful secret: the Bloodroot Forge. This altar to all things primal and untamed grants a terrible power to those who would wield it. Venture into the Bloodroot Forge to stop the Reachmen and their Minotaur allies – before it's too late.

Falkreath Hold

Falkreath's defenses are breached. The Minotaur and their Reachmen allies are relentless, pouring through the hold's broken walls. Soon, Falkreath Hold will fall. Gather your most trusted companions and set forth. You are the last line of defense.

If you're willing to face the Dreadhorn Clan, both new dungeons can reward you with unique items sets, monster masks, achievements, and collectibles.

[...]

UPDATE 15 BASE-GAME PATCH

This new update also comes with a new base game patch for all players, free of charge, including fixes, balance changes, additions, and improvements that everybody can enjoy.

Various fixes and updates to combat, gameplay, Alliance War, crafting, dungeons, balance, questing, and more
Improvement to Guild functionality including Guild Invite History and a new "View Guild Bank Gold" rank permission
Improvements to Crafting functionality including research cancelling and more
Customizable Combat Cues from the Settings menu
Improvements to itemization, including Guild Store furniture previews
Updates to the master Writ Merchant's inventory
New Furnishings and a new home Hakkvild's High Hall.
Champion Point increase from 630 – 660
Three new Crafting Motifs: Hlaalu, Redoran, and Telvanni (ESO: Morrowind owners only)
And more!