Hits: 788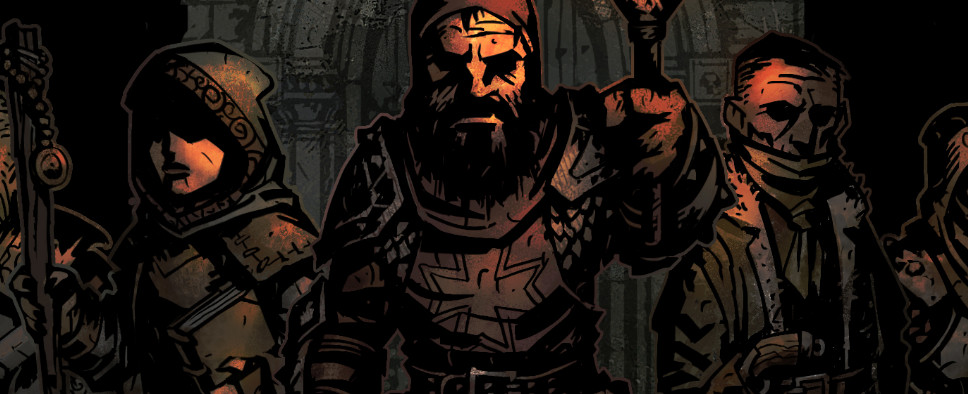 An official announcement on the Darkest Dungeon website informs us that the party-based RPG will be coming to iPad on August 24, 2017. The Red Hook Studio folks call this the Tablet Edition, however, at this point we don't know if there are any plans to bring Darkest Dungeon to the other tablets later on. We also don't know the Tablet Edition's price as of yet, but what we do know, is that you'll be able to export your save files from the desktop versions of the game and continue your existing playthroughs on the go. Here are some additional details:
Today, we're genuinely thrilled to confirm that Darkest Dungeon is coming to iPad. Even better: it's releasing this month on Thursday August 24th!

With the help of our top-notch development partner Blitworks (www.blitworks.com), we've managed to cram the full 80+ hours of adventuring into the best tablets found on the market. We've been working on the project for a while, and it's been incredibly hard to keep under wraps while we were finishing up the Crimson Court.

Although it's titled the "Tablet Edition", this iPad version is jam-packed with all key features found in other platforms. Better yet, the touch interface fits the game perfectly. We've long maintained that we accidentally made a very touch-friendly game, and now finally we get to exhibit that in the most natural form.

The game also fits the iPad experience terrifically well from a session-based usage perspective. Regardless of your setting, the turn-based gameplay is easy to suspend at a moment's notice for you to return to at your leisure. Need to sneak in a dungeon run on the bus or in the bathroom? We're not judging…

For those of you who own Darkest Dungeon on PC, Mac, or Linux, we've also put in a very handy feature: using Dropbox, you can export your save file from your computer and then import it into the iPad version. That way, you don't have to start an all new game if you don't wish!

Darkest Dungeon: Tablet Edition uses the traditional premium business model: buy it once and get all the core game features! Launch price TBA.

The Crimson Court DLC will also be making its way to iPad, but will follow later this year. Exact date and price for that expansion is TBA.

Hold the torch aloft, friends!