Hits: 1133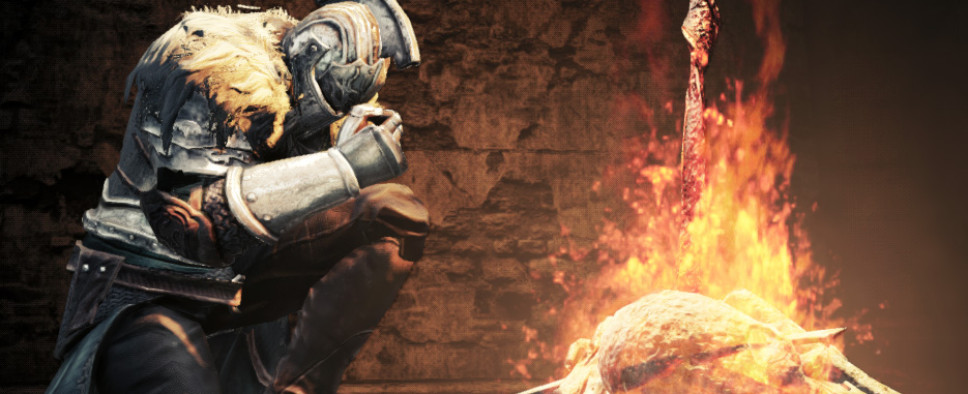 The Dark Souls trilogy may be over, but the folks at Bandai Namco Entertainment are far from being done. According to a press release, this coming Autumn we'll get the chance to purchase a box of vinyl records with the soundtracks for all the Dark Souls games directly from the BNE Official Store. Boasting over 5 hours of instrumental music by Motoi Sakuraba and Yuka Kitamura, The Vinyl Trilogy is limited to just 2000 copies, which makes it a collector's item.

If you consider yourself an audiophile, a Dark Souls fan, and a collector at heart – this offer might interest you, so here are the relevant parts from the press release:
Richmond, LONDON - 27 th July, 2017: Bandai Namco Entertainment Europe is glad to announce that for the first time ever, DARK SOULS™ - The Vinyl Trilogy will be available for purchase on our BNE Official Store this Autumn.

This exclusive numbered collection (only 2000 copies available) gathered in a 9-vinyl collectors box – includes more than 5 hours of instrumental entertainment. Composed by Motoi Sakuraba and Yuka Kitamura, Dark Souls orchestral themes will make you dive into the sinister, dark and dramatic world of the series.

The complete Dark Souls I, Dark Souls II and Dark Souls III original soundtracks captured in a premium sound, will give the listener a truly immersive experience and remind each Dark Souls fan their intense boss fights and the best (and worst) moments of their deadly journeys. This high quality trilogy box should be treasured and treated like a collector's piece. The Box will be available on the brand-new Bandai Namco Entertainment store this Autumn.

To learn more about BANDAI NAMCO Entertainment Europe's other products go to: https://www.bandainamcoent.eu or follow us on Facebook at https://www.facebook.com/BandaiNamcoEU or join the conversation at https://www.twitter.com/BandaiNamcoEU .