Hits: 1427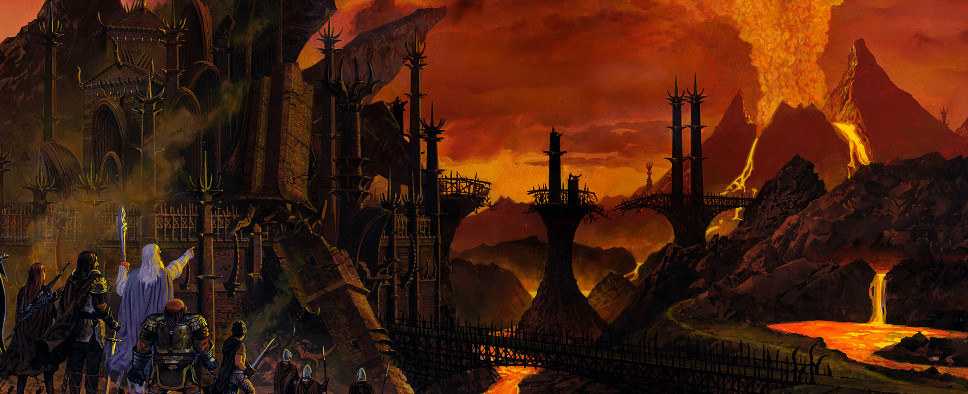 Standing Stone Games is gearing up to bring us their The Lord of the Rings Online: Mordor expansion pack later this year, and that has led to the launch of a pre-order page for three different editions - The Ultimate Fan Bundle, a Collector's Edition, and a Standard Edition. They've also treated us to an FAQ in case there are any key questions about the MMORPG add-on that we might not have the answer for yet. From the FAQ:
Can I purchase the expansion with Store Points?

Mordor expansion will be available for Store Points after Update 22 this winter. Point prices will be:

Base Edition (includes Mordor Region & Instances only): 2495 Points
High Elf: 1000 Points

How do I add the expansion to my existing LOTRO account?

After purchasing the expansion, a product key code will be sent to the email address you used when completing your purchase. Log into the game and redeem your code in the LOTRO Store. You can apply your product key at any time before, during, or after Mordor launch.

Special Note: For the Ultimate Fan Bundle, you will receive a second product key code for 30 days of VIP access. VIP access begins once you redeem the VIP product key in the LOTRO Store.

I'm already a VIP. When does my 30 days of additional VIP time apply?

If you're already a VIP, it will be appended to the end of your current VIP term, pushing out your next billing date out 30 days.

Am I allowed to give my VIP code to a friend?

Yes. Make sure you are giving them the VIP code and not your Expansion code by mistake!

When and how do I get my Expansion bonus items?

Expansion bonus items will arrive on Mordor launch day after the game worlds re-open and your game client has updated with the Mordor content.

If I don't pre-purchase the expansion, can I still buy the expansion bonus items at a later time?

At this time, the Standard Edition, Collector's Edition, and Ultimate Fan Bundle will remain available after Mordor's launch day.

While the expansions will still be available in the LOTRO Market, please note that you will be unable to purchase the additional exclusive items through the LOTRO Store for store points.

How many Aria of the Valars will I get with my Expansion purchase?

On Mordor launch day, you will receive one Aria of the Valar for your account on the first character that you log into. The Aria of the Valar is bound to account. Once opened, it binds to character.

I pre-purchased the expansion but I didn't get a product key, where is it?

Your product key will be sent to the email address you used when completing your purchase. Remember to check your Spam / Junk mail folders.