Hits: 1050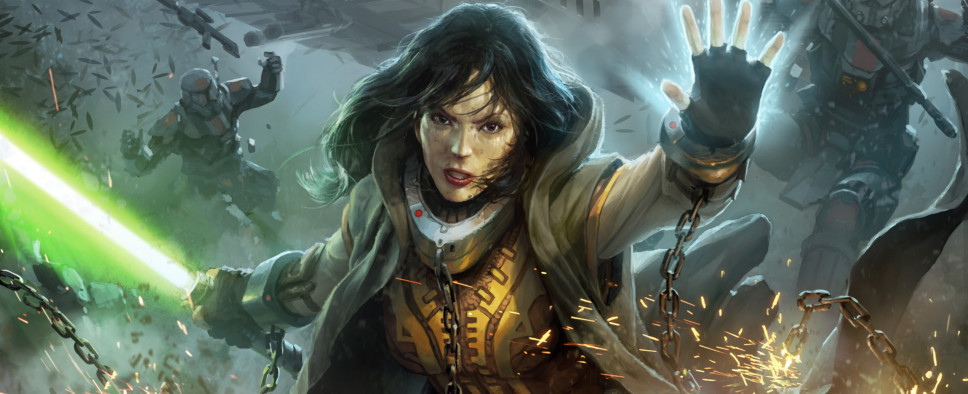 A new update for BioWare's MMO Star Wars: The Old Republic is now live. It introduces a new Operation that pits the players against a couple of killer droids, a Manaan Retreat – an expansion of the game's Stronghold system, and more.

Here's a new trailer that offers a glimpse of the serene water world:
And the update's official description:
'Sisters of Carnage' Update: Now Live

Rally your team for CARNAGE as the next Operation battle arrives in Star Wars™: The Old Republic™ - Sisters of Carnage! Prepare to face off against the legendary superweapons, Aivela and Esne. Build your elite team of eight or sixteen players and wage war against these twin-sister droids to determine the fate of the galaxy!

When the battle is over, unwind on the legendary planet of Manaan in your new 'Manaan Retreat' Stronghold. Now you can call this water-world home – personalize a sprawling ocean-side estate, complete with panoramic vistas and exotic submarine sights! To unlock your new home, travel to the Fleet, then locate the Strongholds/Crew Skills area.

'Sisters of Carnage' also introduces:

'Deepwater Essentials' Cartel Market Bundle: From exotic aquariums to flowing fountains to Selkath guards, the Deepwater Essentials Decoration Bundle has everything you need to customize your new Manaan Stronghold.
New Companion Customizations: Customize the outfits of Lana Beniko and Koth Vortena! You can now equip your favorite Sith advisor and Zkuulan pilot with new looks!
Class Combat Updates: To improve your experience in multiplayer combat, we've made a number of balance adjustments to classes like the Sith Inquisitor, Smuggler, and Bounty Hunter.