Hits: 1138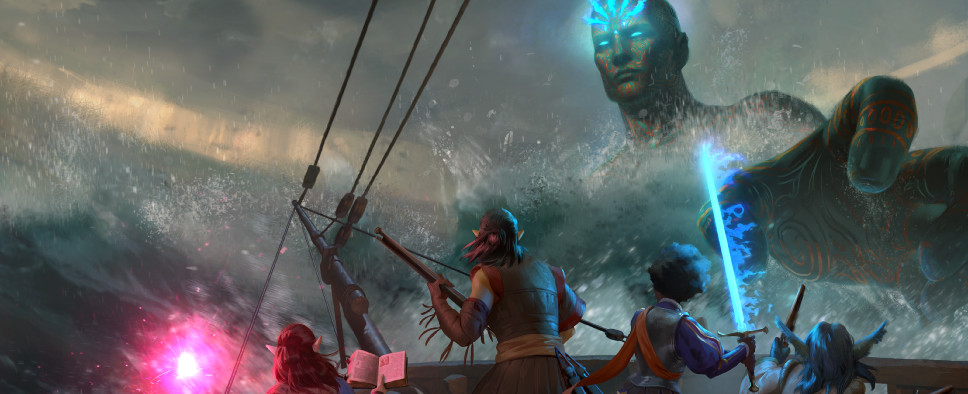 In the latest Pillars of Eternity II: Deadfire development update we get a video compilation of all the stuff Josh Sawyer has been posting about the game on social media lately, accompanied by some tomfoolery between Josh and Deadfire's Producer, Katrina Garsten. The video itself, narrated by Katrina, shows off a new feature that reduces the opacity of visual effects while the game is paused, making it easier to see what's going on, and introduces the new and improved Ghost Blades spell, the Rangers' bird companions, and the new flail physics. Oh, it also has inebriated fire-breathing Ogres who may or may not be pirates. Have a look:
Apart from that, the update reminds us that tomorrow, on July 12th, Obsidian's Lead Character Artist, Dimitri Berman will be participating in a live Q&A session on Twitch. Here are the details:
And don't forget that Josh will be joined by Lead Character Artist, Dimitri Berman, tomorrow afternoon, July 12th, on our Twitch channel for another Deadfire Q&A Stream at 4:00PM PST/1:00AM CEST. Let us know your questions, and we'll try to get to all of them during the stream. If you miss the stream, we'll get it up on our YouTube channel within 48 hours of it airing.